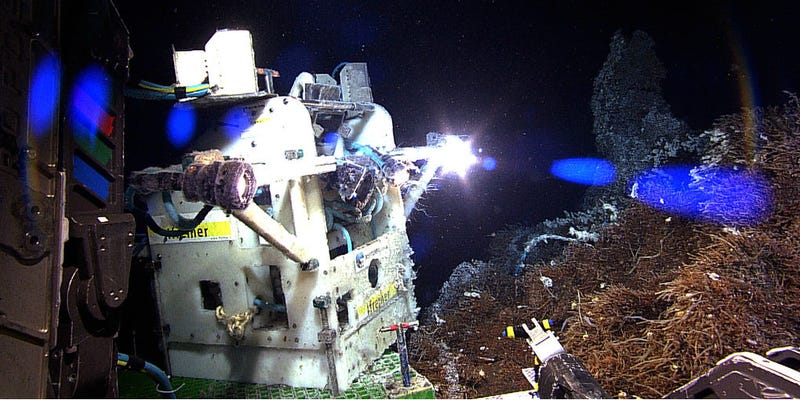 One of the hottest areas of oceanic research centers around deep sea hydrothermal vents and the unique animal species that call it home. But at depths of more than a mile, donning a snorkeling mask and flippers just won't cut it. That's why Ocean Networks Canada has deployed a state-of-the-art camera to document life in the Grotto Hydrothermal Vent in real time.
Read the latest findings from Cuvelier's research at PLoS One
Dubbed the Tempo-mini Vent Camera, this custom rig was designed and constructed by France's IFREMER research institute. Part of the larger NEPTUNE Cabled Observatory It has been deployed at a depth of 2186 meters in the Grotto Hydrothermal Vent located on the Endeavour segment of the Juan de Fuca ridge, just off the coast of British Columbia, since June of last year.