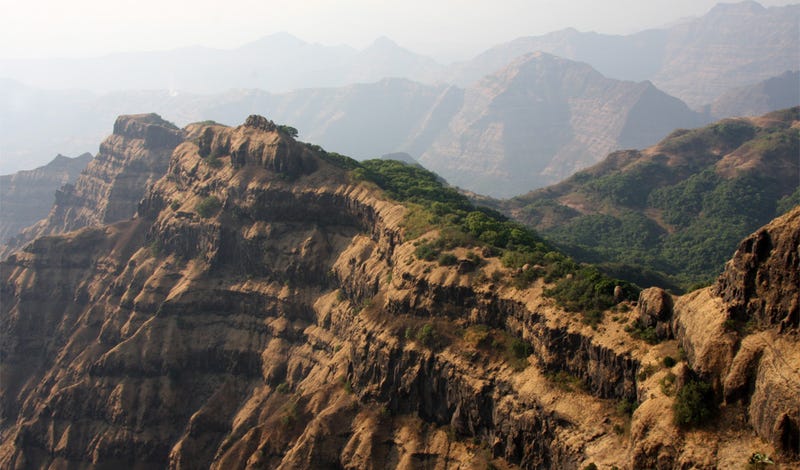 How the dinosaurs went extinct is a contentious topic of endless scientific debate. Were they killed by a giant asteroid, a rash of volcanic eruptions, or some deadly combination of the two? Or, perhaps, we've been thinking about the problem all wrong.

Here's a different take. It wasn't just cataclysmic events that did in the dinosaurs—these were the final nail in the coffin. The lineage had already been crumbling for millions of years. The idea isn't new, but a study published in the Proceedings of the National Academies of Sciences today offers the strongest evidence yet that the extinction of the dinosaurs was less like a healthy tree getting toppled by a chainsaw, and more like a sickly one blowing over in a gust of wind.
"Throughout the '80s and '90s, there were all these claims that the dinosaurs lived happily up to the impact and then they were wiped out," Gerta Keller, a paleontologist at Princeton University, who was not involved with the study, told Gizmodo. "I think this [study] kills that notion."
A dispute over what ended the reign of the biggest and baddest reptiles in Earth's history has been raging in the halls of bones for decades, ever since the discovery of the Chicxulub crater off Mexico's Yucatan Peninsula in 1980. The crater, which dates to exactly the same moment in time as the disappearance of dinosaurs in the fossil record, was lauded by some as smoking gun evidence that a giant impact triggered the KT-extinction 66 million years ago.
But other paleontologists, including Keller, disagree. Around the same time that the Chicxulub crater was unearthed, other digs were turning up evidence of widespread volcanic activity 66 million years ago, in a series of geologic formations known as the Deccan traps. "The impact was a one-hit wonder, whereas the volcanism happened over 250,000 years," Keller said. "During that time, the dinosaurs disappeared just like that."
Most of us have heard of the giant asteroid impact, and the possibility that volcanoes played a role is also well-known. But a complementary school of thought contends that neither of these two events gives us the full story. Rather, some researchers say the dinosaur lineage was slowly pruning itself for many millions of years prior to the KT-boundary. Until now, this idea has seen limited scientific support.