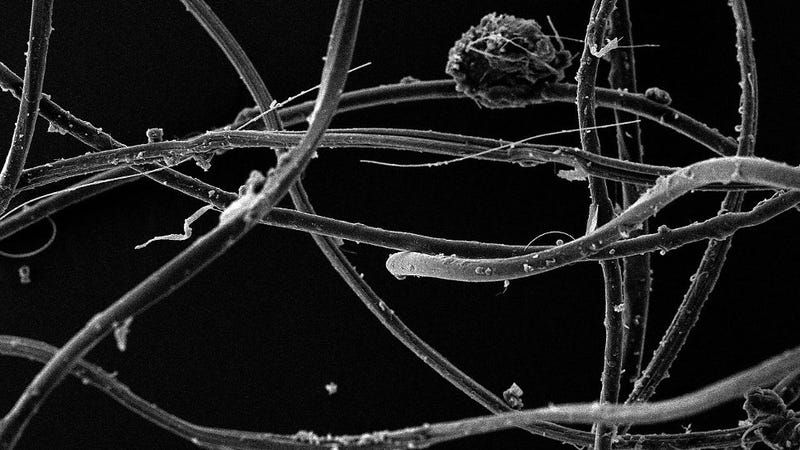 New research shows that as many as 700,000 microscopic fibers are released into the environment each time we do the laundry. It's a problem with no easy solution in sight.

For years, scientists and environmentalists have wondered—and worried—if the simple act of washing our clothes might be triggering the release of microscopic plastic particles. A new Plymouth University study, now published in Marine Pollution Bulletin, shows this is very much the case.
The new research shows that over 700,000 microscopic fibers are flushed down the washing machine's drain each time we run a load in a conventional washer. These particles are tiny enough to pass through sewage treatment plants and leech their way into the environment, where they pose a threat to fragile ecosystems.