SoundCloud has been around since 2007, growing from a simple streaming player to take on podcasting, music discovery, and basically anything else that involves audio. Whether you make use of the site as a listener, creator, or both, here are 10 tricks for taking your SoundCloud experience to the next level.

---
1) Start stations for endless listening
One way SoundCloud differs from the bigger names is the way in which you can discover new music from less-familiar artists. Next to every track on SoundCloud is a three-dot overflow menu. Tap this option and choose Station to launch an endless stream of related music.

The station takes the original track as its starting point and is designed to replicate the feeling of listening to the radio (without the DJs), according to SoundCloud. If you've signed up for SoundCloud Go, all 135 million tracks are available for station mixes.
G/O Media may get a commission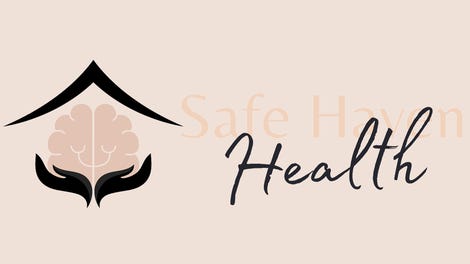 Addiction counseling
Safe Haven Health
---
2) Launch a podcasting empire
One of the newer strings added to the SoundCloud bow is the one that allows you to use the site as a podcasting platform. Even the free plan is pretty generous, giving you three hours of uploaded audio a month and some basic stats on how many people are listening.

You can sign up for a premium plan if your podcasting empire starts to take off, offering the option of unlimited uploads, a better breakdown of your audience, and the ability to turn public stats and comments on or off. All you need to do is supply the episodes.
---
3) Find new music with Suggested Tracks
SoundCloud might not have all the major artists in its catalog that you're used to hearing, but it's fair to say you can come across tracks on SoundCloud you won't hear anywhere else. Head to the Discover section of the Home tab to start exploring your suggestions.

Tracks that you like (by clicking the heart icon) or just listen to help populate the suggested tracks page. The company says it uses a "state-of-the-art machine learning algorithm" to find songs you might enjoy, and the more you often you use the site and apps, the more accurate it becomes.
---
4) Find new music through SoundCloud tags
Another way you can use SoundCloud's rather free-form structure to your advantage is by searching for tunes or audio through tags. Uploaders can add pretty much any tags they want, and it's a good way of uncovering interesting tracks from the millions out there.
You can find the tags associated with a particular track in its description (you might need to click Show more first), or just enter a URL of your choice to access a tag to listen to (like https://soundcloud.com/tags/wow for example). The results can be pretty interesting.
---
5) Repost tracks and artists you like
Even if you're not a fully fledged creator, don't make the mistake of thinking SoundCloud is just a place for passive listening. Reposts are one way of getting more involved with minimal effort, and simply put, they work in the same way as retweets do on Twitter.

Anything you repost will show up in your own timeline and appear to your followers too. It's a handy way of expressing your taste in music (or podcasts), supporting friends and artists, and fine-tuning the SoundCloud recommendation algorithms at the same time.
---
6) Embed SoundCloud tracks anywhere
You can embed a SoundCloud track anywhere on the web for anyone else to listen to, regardless of whether they've signed up for SoundCloud. They also don't need the app installed and aren't required to do anything beyond pressing the "play" button.
Every track has a share button underneath it (like an arrow popping out of a box) and if you click this then Embed you can get the HTML code you need to cut and paste. There are two different layouts to pick from plus the option of specially optimized WordPress code.
---
7) Take SoundCloud tracks wherever you go
SoundCloud is taking on Spotify while trying to keep its own identity with SoundCloud Go, yours for the price of $9.99 a month (sign up through the web rather than the iOS app, otherwise you'll have to stump up $12.99 a month).

Why would you want to upgrade? You get full access to some of the big names on SoundCloud (like Adele) and can sync tracks for offline listening on your Android phone or iPhone. You can even set likes and playlists to be made available offline automatically.
---
8) Bring back SoundCloud groups
Earlier this year, SoundCloud decided to kill off its groups feature, taking away some of the social glue that helped to hold the site together, but a team of developers have been working to bring them back with SoundCloudGroups, and it's actually pretty amazing.
They don't work exactly like the original groups, but they're still an interesting way of discovering new music based around a genre. You need to follow the genre label as a user, then repost the current playlist, before adding your own track to the conversation.
---
9) Set up a mini SoundCloud player
There are quite a few browser extensions you can use to do more with SoundCloud, but one that we particularly like is the SoundCloud Player extension for Chrome. Essentially it saves you having a tab open by putting your tracks and playlists inside a pop-up window.

You can search for, like, and queue up tracks from inside the player, see tracks you've previously played and liked, and of course control playback, volume levels, and so on. It will carry on running in the background as well after you've closed down Chrome.
---
10) Boost your SoundCloud brand
If you're a creator and a prolific uploader on SoundCloud then your aims and the ways you use the site are going to be different. There are plenty of ways you can start building an audience from small beginnings, starting with professional header and avatar images.
Fill out your bio and add some links to your social media accounts and other websites (via the Edit button on your profile), and include the same links in track descriptions. Most importantly, be an active SoundCloud user, with your posts, reposts, comments and likes.