One of the biggest upgrades in iOS 10 goes to Messages. The native app now comes with stacks of extra features including stickers, instant reactions, and even its own app store. Most of the new functions work best inside conversations. Here's how to make the most of the app on your iPhone or iPad.

---
1) Change the volume of your messages
Sometimes you want to whisper; other times you want to shout. One of the new features rolled out with iOS 10 lets you do both in an Apple Message conversation. Tap and hold on the send icon, then make your choice of loudness or quietness from the subsequent screen.
The available options are gentle, loud, and slam. Plus, there's an invisible ink option that means the recipient has to rub to reveal the text. Alternatively, switch to the Screen tab, and you can add some animated effects including balloons, confetti, and fireworks.
G/O Media may get a commission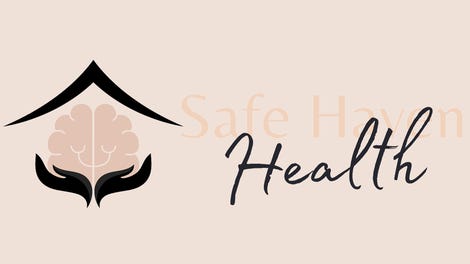 Addiction counseling
Safe Haven Health
---
2) Clean up older messages
Whether you want to free up some space on your phone or you'd rather not have all your older messages hanging around where someone could stumble on them, you can get the Messages app to automatically clean up and delete older messages from your phone.
Head to the Messages menu inside the main iOS Settings app, follow the Keep Messages link and then make your choice. You only get three settings to pick from here—30 days, a year, or forever—but the option to cover your messaging tracks is there if you need it.
---
3) Get creative with GIFs
Sometimes words just aren't enough. You might need tiny animated pictures as well. Tap the arrow to the left of the text entry field, then the app store icon, then the app tray icon in the lower left corner. Choose the #images option to start looking for an appropriate GIF.
You can use the suggestions offered up by Messages or come up with your own search terms, but the app seems smart enough to bring up results that mostly match what you're trying to say. Swipe once to the right to see a panel of recently used animations as well.
---
4) Make use of Digital Touch
The Digital Touch feature available on the Apple Watch is now in Messages. Draw out a sketch or send a preset image. A fireball (one finger press), a kiss (two finger tap), a heartbeat (two finger press) or heartbreak (two finger tap and hold then drag down).
You can find Digital Touch by tapping the heart-shaped icon on the expanded menu inside Messages. Anyone not using Apple Messages can still get the same pictures, but they'll appear as static images. You can annotate video messages through the same screen if you wish.
---
5) Say it with stickers
If you haven't dipped your toes into the Messages app store, you're missing out. There's are a wealth of sticker packs now available, covering everything from cute cartoon characters to text bubbles that give you another way of putting across a catchphrase.
Such has been the rush to get a slice of the Messages sticker action you should find something you like, from Super Mario Run to WWF Origami. Tap the app store icon by the text entry field, then the app drawer icon (lower left), then the Store link to get started.
---
6) Share your location
Sharing your location can come in handy in all kinds of situations. Meeting up with friends at a bar, getting directions from someone, proving to your boss you're actually in the office, and so on and so on. A feature to let you do this is built right into the Messages app.
Tap the tiny info icon (an "i" in a circle) in the top right-hand corner of any conversation window, then opt to send your current location (as a one off) or share your location for a longer period of time. People who don't use Apple Messages get an embedded maps link on a contact card.
---
7) See emoji suggestions
Don't panic if you're not sure what can be emoji-fied and what can't—Messages in iOS 10 has you covered either way. Just tap out your message as normal, in old-fashioned, boring text, and then tap the emoji button on the keyboard to see suggestions appear in yellow.
If you've got several keyboards installed, you might see a globe icon instead of an emoji one, but keep tapping until you reach the icons. If you see a picture you want to use instead of text, tap on the highlighted word, and Messages swaps out one for the other.
---
8) Filter out people you don't know
Head to the front page of Messages and you should see two headings: one for Contacts & SMS and another for Unknown Senders. Anyone who's not already in your address book who tries to send you a note in Apple Messages automatically gets dumped in the second column.
If you don't like the way this works you can turn it off through the Messages screen in the iOS Settings app (look for the Filter Unknown Senders switch). To give someone the all-clear for messages in the future, just add his or her details to your Contacts app.
---
9) Send handwritten messages
Give your replies that personal touch by crafting them using your own handwriting: from the Messages window, tap to compose a response then turn your iPhone (or iPad) around so you're in landscape mode. A new handwriting button appears in the lower right corner.
Tap this to scribble away—your note will be saved for future use and you can if you wish pick from some example notes already stored in Messages. An extra line of text can be added to the handwritten message too. Anyone not using Apple Messages gets a MMS image.
---
10) Create quick responses to messages
One final feature ushered in with iOS 10 Messages is the 'tapback', a quick pictorial response you can fall back on when you don't have the time to type something out or aren't feeling eloquent enough. Press and hold on a message to send a tapback.
Available options include a thumbs up, a brief burst of laughter and a question mark. Your friends who aren't using Apple Messages will get a plain text explaining the tapback instead: "laughed at..." for example. You can change and remove tapbacks with another long press.