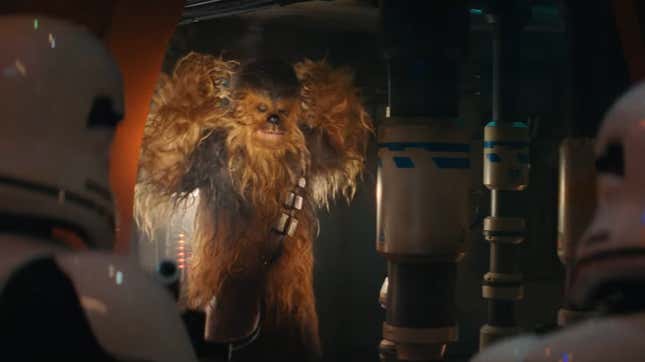 Disney is calling time on Star Wars: Galactic Starcruiser, the absurdly expensive, lavishly immersive hotel experience meant to put you in the galaxy far, far away for fun, pleasure, and potentially ratting out Chewbacca. But Galactic Starcruiser went beyond Disney World—in Star Wars' era of "everything's canon" storytelling, the hotel has become an absurdly key location in generations of Star Wars stories.

Like Galaxy's Edge before it, in the less than two years since it opened, Galactic Starcruiser's setting, the Chandrila Star Liner Halcyon, has been woven into Star Wars lore across books, comics, and more in an attempt to lend a sense of importance to the hotel itself. Unlike Galaxy's Edge however—which not only continues to exist, but given the time it's allowed to have existed, has actually been fleshed out in plenty of ways beyond simply "this is also at a Disney Park you can go to"—Starcruiser's short-lived dreams of draining wallets for trips to the stars now make its outsized impact on Star Wars fiction an even more peculiar hallmark of its already peculiar existence.
With four months to go before the Halcyon closes its docking rings to new travelers, it's hard to say just for how much longer it'll maintain a continued presence in the stories of Star Wars going forward. But one thing is already guaranteed: it's been subject to some absolutely bizarro lore beats in Lucasfilm and Disney's attempts to enmesh the setting into the galaxy far, far away's history. Here's some of the weirder ones.