It's been obvious from the very beginning that the ultimate Google Glass experience would somehow involve hot, sweaty sex. And now, thanks to an upcoming app, the star of that hot, sweaty sexperience can be you!
Sex with Google Glass is exactly what it sounds like: a Google Glass app for sexy sex-havers. More specifically, it enables you to do all kinds of things while banging. You can film the carnal action from both your and your partner's points-of-view and watch it right after—but only right after since the app deletes the video after 5 hours. You can control your sex soundtrack. You can even ask Google which position you should try next.
On that note, we have so many questions about Sex with Glass:
How much planning does Sex with Glass require?
Are accessories encouraged?
Which ones?
Is it possible to install apps sexily as a couple?
When is the best time to put on Glass? Before or after undressing?
Should Glass remain on your head at all times? Or can you try selfie mode?
How does one incorporate Glass into foreplay?
Is it possible to undress sexily while wearing Glass?
Is it possible to do anything sexily while wearing Glass?
How do turn-by-turn directions work?
Which custom head gestures are the most fun?
Does tethering a device to your smartphone during sex count as bondage play?
Does Glass understand safe words?
What exactly happens when you yell, "OK Glass, pull out?" (Which is an actual command in the app.)
Do you have to listen to the same music soundtrack as your partner or can you pick a personal track?
Why do you have to watch your Glass sex video immediately after the sex? Wouldn't you want to save that for a rainy day?
Why would anybody actually want to see their partner's point-of-view while having sex?
Isn't that incredibly weird?
What if you get a text from your mom during sex?
What if you think about the possibility of getting a text from your mom during sex?
G/O Media may get a commission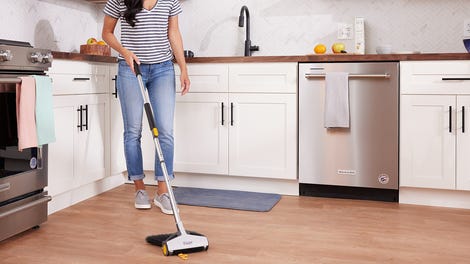 BOGO 50% Off
Flippr - BOGO 50% Off
Well, that's a lot to think about! The makers of Sex with Glass say that you can get an iPhone app preview while the company is developing the Glass app. However, when we surrendered our email address in exchange for a download link, the download link never arrived. So who knows, our questions may never actually be answered. But hey, maybe it's better that way.
Special thanks to Eric Limer who contributed a few of his own questions about Sex with Glass.