New data presented today by the NOAA and NASA shows that global temperatures hit a record high for the third straight year in 2016. But while the El Niño weather system was cited as a contributing factor, the researchers say an overarching global warming trend is indisputable.

As shown in the new report, the average global temperature across both land and ocean for 2016 was 1.69 degrees F (0.94 degrees C) above the 20th century average of 57 degrees F (13.9 degrees C). Average temperatures last year were 0.07 degrees F (0.04 degrees C) higher than they were in 2015. That makes it the hottest year since the NOAA began keeping records since 1879.
Disturbingly, this is now the fifth time that the temperature record has been shattered in the current century (along with 2005, 2010, 2014, and 2015), and it's the 40th consecutive year featuring an annual temperature above the 20th century average. All 16 years of the 21st century rank among the seventeen warmest on record, with 1998 being the eighth warmest.
A 2016 temperature anomaly map shows the entire globe in disquieting hues of red. "It was really global warmth that we saw in 2016, more so than what we observed in 2015," noted NOAA chief climate scientist Deke Arndt at a press conference held earlier today. His colleague, Gavin Schmidt from NASA's Goddard Institute for Space Studies, said, "the trends that we've been seeing since the 1970s are continuing and haven't paused in any way."

G/O Media may get a commission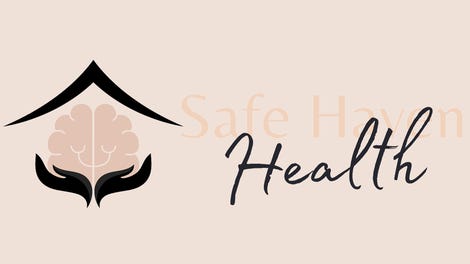 Addiction counseling
Safe Haven Health
The Arctic in particular took a real beating, surprising even the scientists. Temperatures in Alaska, the Yukon, and parts of eastern Siberia experienced average temperature increases of 6 degrees F (4 degrees C) since pre-industrial times. "No wonder the impacts of climate change are being felt [in the Arctic] first and foremost," said Schmidt. The warming of these northern regions has resulted in increased coastal erosion, damaged transportation infrastructure, melting permafrost, and vegetation moving into areas typically reserved for tundra. "The warming of the Arctic has really been exceptional," he said.

The presence of a warming weather pattern known as El Niño pushed global temperatures above normal values in both 2015 and 2016, but the researchers stress this wasn't the only cause.
The 1998 El Niño, for example, pushed global temperatures to record levels as well, but that's nothing compared to what was experienced in 2016. There's something else at work—namely, human-caused global warming. "This [latest] El Niño might have contributed about a quarter or a third" of the record in 2016, said Arndt, adding that "it's not a factor in the overall long term trend."
Looking ahead to 2017, the cooling trend known as La Niña could mean that a fourth consecutive year of temperature records won't happen. Climate skeptics may use this as an opportunity to say that global warming isn't real, but "people are savvy enough to see how transparent that is," said Arndt. The researchers predict that 2017 won't be a record-breaker, but they're confident it'll be a "top five year."

During the press conference, the NASA and NOAA researchers underscored the importance of focusing on the big picture, and not just the recent three-year trend. "We tend to focus on the previous year, but as far as what's important moving forward, it's the long term trend that's the most relevant," said Arndt.
The incoming Trump administration would be wise to acknowledge this report. Troublingly, the President-elect, through cabinet picks like Oklahoma Attorney General Scott Pruitt and ExxonMobil CEO Rex Tillerson—both climate skeptics—hints at a very environment-unfriendly White House.
When asked how the new report might influence US climate policy over the next four years, Arndt sheepishly replied, "We provide these assessments to the American people, and our mission is to describe the state of the climate." He refused to elaborate any further.