A bridge that deploys huge inflatable buoys to slow storm surges. A barrier reef grown from minerals harvested by electrical currents. An artificial island protecting the most surge-prone neighborhoods. Most of us are bracing for a blizzard this week, but the winners of a recent design competition, Stormproof, are imagining how to protect cities for the next summer storm season.
This fall, One Prize, an annual "science and design" competition that focuses on a new theme every year, asked designers to imagine the future of the stormproof city—including concepts that might not qualify as conventionally acceptable. "A stormproofed future is imperative for maintaining existence," explained the organizers. "This is a call to combine technological and quality-of-life design to assure a bright future for generations to come."
Some of the winners proposed futuristic systems, others utilized nearly ancient techniques. Some would require cities to build huge megastructures, others are relatively modest in scope. But they're all worth a look—let us know what you think in the comments.
---
Turn Manmade Waste Into an Artificial Protective Coastline
The winner of the entire competition, Kenya Endo, argued that Tokyo isn't prepared—financially or socially—to protect itself from storms using traditional methods. "Even over 60 years of constructing dams, Tokyo is not ready for another 1/200 storm event," Endo writes. "We need more DAMS! However, facing population decrease, aging society, it is not the time to envision a mega-infrastructure as water management strategy."
G/O Media may get a commission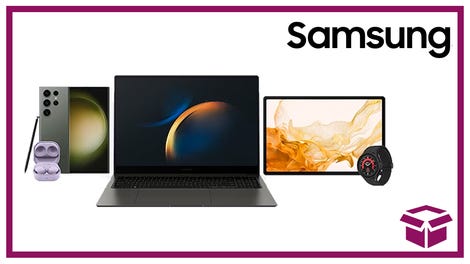 24 hour deals
Discover Samsung - Daily Deal
What does Endo propose instead? Rather than building new dams, Tokyo should collect a waste product of its current dam system—millions of tons of sediment produced by erosion—and use it to bulk up its shoreline.
This new coastal barrier would direct storm water into channels where it would be purified and stored—then, this newly desalinated water could be used to cultivate new plantings over the sediment, creating farmland and coastal recreation barriers.
---
Surge-Defending Coral Reefs Made From Shipping Containers
In the late 1970s, a German marine scientist invented a process called Biorock that was intended to restore damaged coral reefs. The process works by transmitting a low electrical current through ocean water, which attracts minerals in the water and creates growths of brucite and limestone that are as strong as typical concrete.
That's the process Ben Devereau proposes in his entry, which involves using Biorock to create a protective coral reef around a low-lying community in Sumatra.
By submerging abandoned shipping containers along the shoreline and transmitting a current through them, the mineral structures would slow storm water and mitigate surges.
Devereau also imagines using these super-strong reefs as foundations for small buildings above the waterline, which could serve as community spaces the rest of the time.
---
A Protective 7.5-Mile Artificial Peninsula
"Barrier Staten Island" proposes building a massive new peninsula along the south eastern shore of Staten Island—one of the absolute hardest hit areas of NYC during Superstorm Sandy.
This 7.5-mile stretch of land would radically alter the landscape of the borough, its main purpose being to protect the island from being pummeled by the crest of another surge. But it would also ply the island with new recreation and tourism areas—from running trails to areas for kayakers.
---
Hundreds of Miles of Meadows, Wetlands, and Basins
Designer Katherine Rodgers based her proposal, "Peripheral Multiplicity," on the Gateway National Park System, a series of recreational areas along the NYC coastline—including the Rockaways and Staten Island—that are most at-risk during storms.
Rodgers proposed that this is the most vital region to focus on for protection: Creating a vast "frayed edge" of new types of landscapes, including sea meadows, tidal wetland channels, wetland basins, ponds, green and blue belts, and protective docks, will slow future storm surges and push human development further ashore.
---
A Bridge That Deploys an Inflatable Surge Barrier
Another entry by Will Belcher, Joey Hays, Chris Landau, and Henry Moll, spotted over on Bustler, imagines a remarkable multi-pronged defense strategy for Ocean City. First of all, a series of dune fields would create a massive layer of surge protection—plus doubling the area's useable boardwalk:
Then, a new bridge would run from one side of the Ocean City Inlet to the other, serving a hidden purpose. It would function as a tourist attraction most of the time, but during storms, inflatable barriers along its underside would be deployed to create a massive wall against the battering ram of the storm surge.
Those sail-esque forms on the horizon of the rendering below? Those are permanent, deployable Traction Kite Power Plants, which capture wind energy after storms to supply Ocean City with emergency backup power.
---
Check out more on each proposal over on the ONE Prize website.