Middle America's decorative water towers—not those nasty things in New York—hold a special place in the annals of Americana history. They serve as both a public utility and as a community's spiritual centerpiece—like a Midwestern totem pole, highlighting and reflecting the local cultural identity.
So what do these strange towers say about their towns?
---
The World's Biggest Teacup - Stanton, Iowa
Once home to Virginia Christine, the actress who played Mrs. Olson in Folgers' obscenely popular television commercials, Stanton, Iowa is now home to a pair of unique water towers erected in her honor. This teacup and saucer holds 150,000 gallons of water (2.4 million cups of coffee), while its smaller coffee pot-shaped sister holds another 40,000 gallons.
G/O Media may get a commission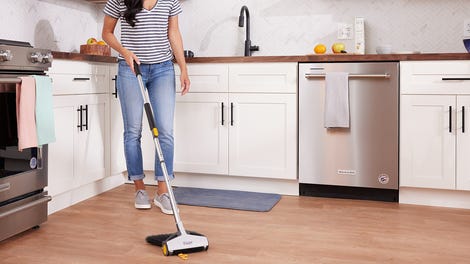 BOGO 50% Off
Flippr - BOGO 50% Off
Image: Don3rdSE, Jennifer Rodriguez - Flickr
---
The Leaning Tower of Niles - Niles, Il
The Ilg Hot Air Electric Ventilating Company of Chicago sure knew how to treat its employees. Built by industrialist and business tycoon Robert Ilg, the Leaning Tower of Niles—a precise 1:2 scale replica of the original—served as both the centerpiece for the company-run rec center but also collected rainwater to refill the employee swimming pool.
Image: Kestenbaum - Flickr
---
Corn Water Tower - Rochester, Minnesota
Constructed in 1931, this 60-foot tall water tower for the Seneca Foods Plant (guess what they process!) holds 50,000 gallons and the title of World's Largest Ear of Corn.
Image: Jonathunder - Wiki
---
Peppermint Water Tower - Shiloh, Illinois
Not to be outdone by a half-sized replica, the residents of Shiloh, Illinois got together in 1978 to build this 145-foot tall water tower capped off with a gigantic red-and-white striped peppermint candy that can be seen for miles.
Image: jinx! - Flickr
---
Circleville Water Tower - Circleville, Ohio
Circleville, Ohio is famous for precisely one thing: its fall pumpkin festival. Don't scoff, this annual tradition is the sixth largest festival in America, drawing upwards of 300,000 people a year to the tiny Ohio town. So what better way to guide these pumpkin pilgrims to their gourded Mecca than with a gigantic pumpkin-shaped water tower?
Image: dok1 - Flickr
---
Ypsilanti Water Works Stand Pipe – Ypsilanti, Michigan
Voted the World's Most Phallic Building in 2003 by Cabinet magazine, the Ypsilanti Water Works Stand Pipe in Ypsilanti, Michigan, is hard to miss. What with it looking like a large erect penis and all. Residents of the town are generally bemused by their phallic water tower, though given that it was built in 1890 and is now listed on the U.S. National Register of Historic Places, it's not like they could tear it down—even if they wanted to.
Image: Pacific Pelican
---
Does your town have a weird water tower that we missed? Comment below—and include pics, if you can! [Environmental Graffiti - Pinterest - All That Is Interesting]