It's pretty easy to blow all your money buying stuff on Amazon (and Amazon's new Fire Phone will make it even easier ). But if you want to clear out your savings account right now in one fell swoop, here are some of the biggest-ticket items we could find in the Everything Store.
A little while ago we asked you guys to scour Amazon for the most expensive things you could find , and of the many results that came in, there are 9 that hold up the best. Some are third parties selling through Amazon, some of them are clearly mistakes, and some of them are even Prime Eligible. But what they all have in common is that they're dumb expensive. So take a spin through, and be wary of the "Buy It" buttons.
9. Four pounds of caviar
Free overnight shipping! You're losing money by not buying it!
Found by: heymattylou
Price: $18,773.00
G/O Media may get a commission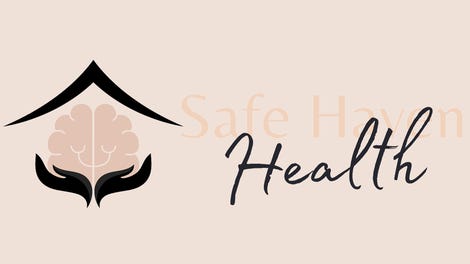 Addiction counseling
Safe Haven Health
---
8. Autographed Mickey Mantle Baseball Cards
Or best offer! You might be able to save a buck, or several thousand.
Found by: RicemanFTW
Price: $83,500.00
---
7. A 17th century Viola
Not just one but two! And the reviews look pretty good.
Found by: jh79
Price: $169,000.00
---
6. A toy racecar
ONLY ONE LEFT IN STOCK!
Found by: ShouldBeWorking
Price: $999,999.00
---
5. A coin that is worth far more than its weight in gold
But if you were thinking maybe this might not be the best use of that $3.75 million you don't have, you may be right. This one-star reviewer says he sees a few scratches. OUTRAGE!
Found by: Yours truly.
Price: $3,750,000.00
---
4. The Holy Bible
If you wanted a Bible that's a little more valuable than what you could snag out of your average hotel room, you're in luck. This leather-bound bible is only 4,999,999.01 more than the Kindle version!
Found by: wscranston
Price: $5,000,000.00
---
3. A Michael Jordan trading card
With a condition description like that, how could you refuse?
Found by: Geoffery Liu
Price: $35,000,000.00
---
2. A whole bunch of stuff in Home & Kitchen
Obviously this has to be a bug, otherwise this is a pretty astonishing number of near hundred-million-dollar vases.
Found by: cooljmy10 (using magical programming techniques)
Price: $99,999,985.00
---
1. This pair of shoes
Some of Amazon's priciest options out there are actually expensive things. Some of them are probably bugs. This one seems to be the latter, but unlike the other pricing bugs we've found, it hasn't been fixed. And so we're left with a nearly trillion dollar pair of shoes. And they're not even eligible for Prime.
Found by: burningdinner
Price: $886,833,152,075.00
Source image: Boule / Shutterstock