Dig out your Fitbit tracker, wristband, or smartwatch from whatever drawer it's gathering dust in and strap it back on—we're about to show you some cool tricks you can try to do more with your wearable. From improving device accuracy to exporting your data, here's how to get the most from your Fitbit.

---
1) Plug Fitbit into Strava
Strava is one of the best fitness apps out there, and fortunately works very well with Fitbit trackers too—head to this page on the web to connect the two accounts. Fitbit activity with GPS attached shows up inside your Strava account, and any rides or runs you do through Strava get added to your Fitbit statistics for active minutes and calories burned.
The apps are apparently intelligent enough to spot duplicate activities and make sure they aren't logged twice, and we haven't noticed any problems using the two apps together. If you want to break the connection between Fitbit and Strava (or Fitbit and any other app), the easiest way is to go to the Applications page on the web and click Revoke Access.
---
2) Sync with Apple Health
G/O Media may get a commission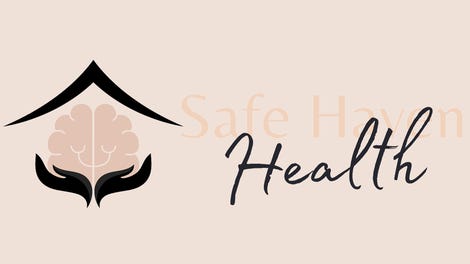 Addiction counseling
Safe Haven Health
Neither Fitbit or Apple (or both) will let you sync your Fitbit tracker with Apple Health natively, which means you're restricted to third-party workarounds. One of the best we've come across in a rather patchy field is MyFitnessSync for Fitbit, which will set you back $5, but does do an admirable job of getting everything in your Fitbit account moved across.

Bear in mind that this is unofficial, and as a result could break at any time, but for the moment the app has a solid rating on the App Store and worked when we tested it. Just make sure you follow the instructions that appear inside the app carefully, such as leaving the app open while the initial sync finishes, and allowing access to all of your Fitbit data.
---
3) Tame your notifications
Different Fitbit trackers have different notification capabilities, but the idea is the same across all of them: You don't have to accept the notification settings that your wearable offers out of the box. Just because your tracker can alert you to incoming texts and calls doesn't mean it has to—you might prefer to completely ignore your phone for a while.
Changing configuration options is easily done no matter what model of Fitbit you're using, but we'll explain the process for the Versa. Tap the profile icon (top right) on the Dashboard tab, then pick Versa. Scroll down and tap Notifications, and choose which alerts you want to show up on your smartwatch, and which you'd rather stay hidden.
---
4) Scan barcodes for diet tracking
Until we're all using smart forks and smart plates, tracking food and drink intake is going to be more problematic than tracking steps, but Fitbit does offer some help with a barcode scanner built right into the app. When you're about to eat or drink something, tap the Plus icon (bottom left) on the dashboard, and choose Scan Barcode from the pop-up menu.
Point your phone's camera at your foodstuff (or drinkstuff) of choice, and the app takes care of the rest, making your diet tracking a whole lot easier—even if you only scan some of the food you eat, it can speed up the input process. The barcode scanner can be launched from the standard food entry screen too, via the barcode icon at the top.
---
5) Subscribe to a personal trainer
If you want to level up your Fitbit fitness regime and you're prepared to pay a little bit for it ($39.99 a year, to be exact), then take a look at Fitbit Coach. It's not exactly a personal coach, but it does give you access to a wide selection of workout videos and audio tracks, and will adapt what you see and hear based on the statistics you're logging inside Fitbit.
To get the best results from the service, you need to set a goal to aim for, whether that's bulking up or running a marathon. The exercises are all accessible and well-explained though, and can be viewed on a mobile device or a computer—they last between seven and 60 minutes, so you can pick the ones that work best as part of your daily routine.
---
6) Get stats from your Amazon Echo
Sometimes opening up the Fitbit app or loading up the website seems like too much effort just to find out how many steps you've taken that day—so get your Amazon Echo to tell you how far you've walked or run instead. It's especially useful if you've just got in from a run around the block, or are just heading out for a run and don't have your phone on you.
Look for the Fitbit skill in the Alexa app on your phone to get the two services connected, and once you've done the usual job of logging in and confirming access, you can use Alexa commands such as "ask Fitbit how many steps I've taken" or "ask Fitbit how I'm doing today" for example. You can even check up on the battery life left in your Fitbit device.
---
7) Keep tracking without your tracker
Should you accidentally leave your tracker or smartwatch at home when you head out to the office or on vacation, all is not lost as far as your step tracking is concerned—the Fitbit app is still able to log some basic stats using the sensors in your phone. When you're reunited with your wearable, the dedicated device can take over again inside the app.
To do this you need to activate MobileTracker. From the Fibit app, tap the profile card icon (top right) on the Dashboard tab, then choose Set up a Device and pick MobileTrack from the next screen. Considering it can suck battery life, it's probably a good idea to enable and disable the MobileTrack option each time you don't have your wearable with you.
---
8) Track your data in a spreadsheet
Fitbit can be cagey about allowing other services (like Google Fit or Apple Health) to link to its own platform, but one integration that does work well is the one with IFTTT (If This Then That). It can automatically extract your Fitbit data and get it into various other places, as well as link your health and fitness activities up to your social media accounts.
Once you've signed up for a free IFTTT account, opt to create a new applet (via the drop-down menu in the top right corner), then choose Fitbit and Daily activity summary as your trigger, and Google Sheets and Add row to spreadsheet as the action—this exports all your Fitbit data on a daily basis to a Google spreadsheet of your choosing.
---
9) Stay accountable for your sleep 
Another of the IFTTT Fitbit triggers you can select for the first half of your applet is Sleep duration above. Select this, enter the number of hours you're aiming to log every night, and the applet will get triggered whenever you hit the target. Alternatively, choose Sleep duration below to trigger the IFTTT applet whenever you don't get enough shut-eye.
What you do next is up to you, within the limits of IFTTT's compatible services. You might want to automatically tweet out a message or send an email to your Fitbit friends whenever you've hit (or missed) the target. If you'd like to keep your sleep habits more private, you can log your successes or failures in a note in your Evernote account.