Google's glasses may allow you to record images like nothing that's come before, but they will also make you stand out. Like Dr. Steve Mann, who's been developing wearable computing systems in the same vein as Project Glass since 1999. Sadly, though, he got beaten up in McDonald's for wearing his own techno-glasses.
Mann's device, called the EyeTap Digital Eye Glass, is more an academic study than a commercial venture. But his glasses, pictured below next to Project Glass, do look an awful lot like Google's. OK, a bit more home-grown than sci-fi, but not far off. Seemingly, though, wearing a computer on your face doesn't win you any friends.
Mann reports the incident, which happened in a Parisian branch of McDonald's while he was holidaying with his family, on his blog:
[M]y family and I seated ourselves in the restaurant right by the entrance, so we could watch people walking along Avenue Champs Elysees while we ate our meal... Subsequently another person within McDonalds physically assaulted me, while I was in McDonand's, eating my McDonand's Ranch Wrap that I had just purchased at this McDonald's. He angrily grabbed my eyeglass, and tried to pull it off my head. The eyeglass is permanently attached and does not come off my skull without special tools.
G/O Media may get a commission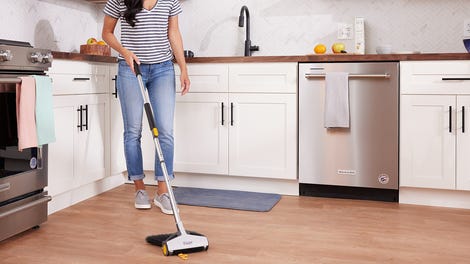 BOGO 50% Off
Flippr - BOGO 50% Off
The assault then descended into Mann being pushed to the floor, in the process damaging his glasses. You can read the whole account here. The incident is, of course, a sad reflection on Parisian society. But it's also a sign that wearing Google's new glasses won't win you any friends, either. [Eyetap via Verge]