You're biased about sports. It's fine, we all are. It's part of the allure. But it's just as fun breaking it down to see exactly how we're biased. Yahoo gave Facebook Data access to its more than 60,000 brackets filled out by Facebook users, which Facebook has in turn made into some awesome visuals showing exactly who's the most biased, and in what ways.
Overall, we're biased in the ways you'd imagine. We overrate the teams we're fans of, or that are just nearby. And we get swayed by the numbers on the brackets, because most of us are just nodding along and faking it. Some of the data, though, is surprising, like how your relationship status seems to be correlated to performance, and being a graduate student means you are far worse than an undergrad or high school student (wait, that one's not surprising at all).
A few takeaways from the data as a whole:
The funniest juxtaposition, probably, is the Accuracy Model and Crazy Bracket Model (measuring weighted upsets by seed), which, broken down by gender, is exactly what whatever stereotypical joke you're thinking of looks like.
Everyone thinks Louisville will win. Except, naturally, Kansas and Indiana, and... Vermont?
There's actually surprisingly little hometown bias in the brackets! Only six teams seeded 7 or lower won a county, and many states like Arizona picked the favorite over their hometown squad. Guess bracket pool money (and common sense) trumps loyalty. On average, being in the same state of a school is worth about one seed ranking, by the data.
Well, sort of. Locality might not matter much, but actually being a fan on Facebook does. Liking a team's athletic of basketball page means you advanced them between 1 and 1.4 rounds father than the rest of the country did. Being an alumnus comes in just behind that.
For some reason, single and married people suck at brackets, but "in a relationship" performs slightly better.
People put waaaay too much faith in seeds. They have 4 seeds winning in the first round at a 93 percent clip, when in reality they only win 78 percent of the time. The 8/9 games are picked 60 percent for 8 seeds, when the 9 seeds have won 51 percent of those, historically.
The upper midwest is the best region at picking winners, though by state, Nebraska and Louisiana are way ahead of the pack.
G/O Media may get a commission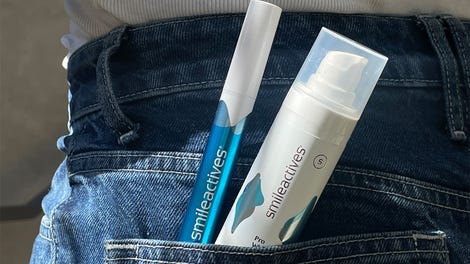 58% off
Whitening Powerhouse Pen & Gel Duo
By Demographic
By Locality
By Seed
By State
By Amount Correct