Murder and mayhem can happen any time of year—even during the holidays (for some, especially during the holidays). For one Florida family, Thanksgiving joy turned to the ultimate horror. And it didn't end there.
"I have been waiting 20 years to do this," 35-year-old Paul Merhige was overheard muttering amid a shooting rampage that killed four and wounded two others on Thanksgiving 2009. Merhige's extended family had gathered at a home in Jupiter, Florida owned by Merhige's cousin, Muriel Sitton, and her husband Jim. After chowing down on a traditional Thanksgiving meal, they'd gathered around the piano and sung Christmas songs, to the delight of six-year-old Makayla Sitton, who was tucked into bed soon after.
It was as wholesome as you can imagine—until Paul, who'd been acting normally all night, produced a gun and began fulfilling a fantasy he'd apparently had since he was a teenager. As Jim Sitton told CBS News:
Merhige methodically picked off his victims, shooting his [33-year-old] twin sisters, Carla Merhige, a real estate agent, and Lisa Knight, who was pregnant. Like Makayla, they loved to sing.

Merhige also shot his [76-year-old] aunt, Raymonde Joseph. Merhige's brother-in-law Patrick Knight was in critical but stable condition at a hospital Tuesday. Another man, Clifford Gebara, 52, was grazed by a bullet.

Sitton doesn't think Merhige planned to kill Makayla, but thinks he became jealous when he saw the family delight in her singing.


"He tried to snuff out the light," Sitton said. "He came into a baby's room. He saw her innocence and he walked in and purposefully killed her."

After the mass murder, Merhige went on the lam for weeks, until January 2010, when a tip was called in after an episode of America's Most Wanted highlighted the murders. With thoughts of suicide weighing heavily on his mind, he'd been laying low in the Florida Keys under an assumed name, living off the $12,000 in cash he'd withdrawn before Thanksgiving.
G/O Media may get a commission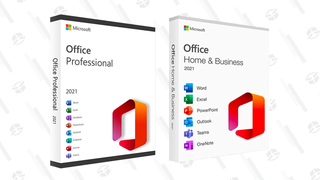 89% off
Microsoft Office Professional 2021 Lifetime License
That last detail further underlined how premeditated Merhige's crime had been. The Palm Beach Post described him as an "estranged recluse" who'd clashed with his sisters in the past; one had even taken out a restraining order against him a few years prior. But at that 2009 Thanksgiving, everything had seemed calm, at least on the surface. However:
Court records show in the weeks before the meal he had painstaking and discreetly spent $2,000 on at least four guns and ammunition in two Broward County gun shops. He even asked for a scope to be attached to a bolt-action Remington 700 rifle. He said he wanted to use it for hunting.

Merhige had been asking his parents for days about the Thanksgiving event but never committed to attending. And his parents never alerted their hosts, Jim and Muriel Sitton, that he might be coming.

When he called that evening to announce he was on his way, his mother couldn't resist a sinister thought.

"I hope he doesn't come and kill us all tonight," Carole Merhige recalled telling her daughter, Lisa Knight, according to a Jupiter police report.

"Mom, it came to my mind," her daughter replied. "But don't say that to Dad because Dad would get upset that we had such ideas."
In October 2011, Merhige pled guilty after making a deal that would spare him the death penalty; he received seven life terms instead. As you might expect, the case caused a huge rift in the family, both emotionally and legally. Merhige's brother-in-law, Patrick Knight, who lost his wife and was himself gravely wounded in the shooting, said he was eager to move on from the tragedy instead of enduring years of appeals.
But Makayla's grieving father, Jim Sitton, "begged" the judge not to accept the deal, even falling to his knees in the courtroom. The Sittons also filed a lawsuit against Merhige's parents, alleging that they'd invited him to the gathering without warning the hosts that their son might be dangerous, according to NBC Miami:
"If someone brought a rattlesnake or a pit bull to your home, without your permission, and that pit bull started attacking and killing people, wouldn't you hold that person responsible?" Jimmy Sitton said. "That's what this is. We're seeking justice with every means at our disposal."
The lawsuit was eventually dismissed in 2012, after it was determined the Merhiges had no "legal right or ability to control the actions of their son."
But that wasn't the only suit filed in the wake of the murders. Patrick Knight also sued his former in-laws for failing to prevent the killings, including the death of their daughter, his wife Lisa. Then, the Merhiges filed a counter-suit against the Sittons in 2011, alleging the Sittons were to blame for the bloodbath.
WPTV, West Palm Beach's NBC affiliate, reports:
"To the extent Paul had problems the entire family knew that," said [the Merhiges' attorney Allen Rossin]. "If the Sittons were concerned he was going to be a problem that day, then they should have stopped them. It was their house, they should have protected their family as well as the Merhige family if they were concerned."

...In the lawsuit, the Merhiges also claim Jim Sitton has defamed them with unfair and untrue statements about the couple by saying they invited Paul to the dinner without notifying other members of the family and knowing his reputation for violence.

Also named in the lawsuit is Dr. Antoine Joseph, whose wife was murdered by Merhige. Joseph is Muriel Sitton's father. His sister is Carole Merhige.
Joseph had apparently treated Paul Merhige, and therefore was "well aware" of his mental instability, as was the rest of the family, his parents contended.
A tangled web indeed.
There was one tiny bright spot in all of this. During Merhige's trial, the Sittons announced that Muriel was pregnant with their second child, the Daily Mail reported.
"We're having a girl but it's very bittersweet. There will always be someone missing," Mrs Sitton said.
Top image: "America's Most Wanted" host John Walsh, left, hugs Muriel Sitton as her husband Jim Sitton looks on, Tuesday, Jan. 5, 2010, in Jupiter, Fla. Walsh was at the Sitton's home to tape a segment of the TV show. (AP Photo/Rick Silva)
Lower image: Photo provided Friday, Nov. 27, 2009 by the Jupiter, Fla. Police shows Paul Michael Merhige. (AP Photo/Jupiter Police Dept., File)