Last week, Marvel announced a new Exiles book, bringing with it a new team of reality-crossing heroes to fight alongside long-time Exiles member Blink. One was kept a secret, however, until now... and if you saw Thor: Ragnarok last year, she's going to look very, very familiar.

Valkyrie has been confirmed as the fifth member of the team, but it's not the traditional Valkyrie of the comics—the design, from series artist Javier Rodriguez, is a blend of the classic comics outfit of Valkyrie with Tessa Thompson's portrayal of the character as seen in Marvel's film Thor: Ragnarok, with the face paint and swanky half-cape to match.
As Exiles writer Saladin Ahmed explains, it's not just visually that the new Valkyrie resembles her Ragnarok counterpart, but in character too—and is even explicitly "maiden-wooing" in ways the movie character wasn't allowed to be:
Valkyrie's a character who's always appealed to me. Her iconic warrior-woman look — spear! sword! flying horse! — but also the juxtaposition of a kickass ancient fantasy hero operating in contemporary New York City. She's a classic Marvel heroine, but the Exiles version of Valkyrie is a bit different from what we've seen in comics thus far. Our Valkyrie is known as the Lone Defender of Asgard, and she's a tankard-draining, maiden-wooing, giant-slaying thunderbolt of a woman. Though she's not technically from the Marvel Cinematic Universe reality, she's basically the literalization of the larger-than-her-physical-frame swagger that Tessa Thompson displayed in Thor: Ragnarok, turned up to 11.
G/O Media may get a commission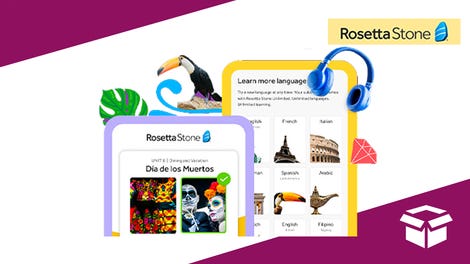 Extra 20% off
Rosetta Stone Lifetime Subscription - All Languages
Marvel's usually a bit more reserved when it comes to acknowledging the influence of the Marvel Cinematic Universe on its comics, but hey—Ragnarok struck a winning formula with its take on Valkyrie, so why not have fun with it for a loopy, alternate-reality caper like Exiles? So far Thompson hasn't commented on her likeness showing up in the book but she usually catches on to these fun things pretty quickly.
Exiles #1 is set to hit shelves April 25.