If there's anything that will ruin Big Love forever for you, it's a psychotic, vampiric Bill Paxton eviscerating a bar full of hillbillies in 1987's Near Dark.
A new season of HBO's Big Love premiered this week, but I have an impossible time taking that program seriously. It's not that Big Love is a bad show. No, it's simply that I can't picture Bill Paxton as a genial polygamist paterfamilias after his role as hemoglobin-guzzling Severen in Kathryn Bigelow's directorial debut, the 1987 vamp-western, Near Dark.
For those readers sick of 2010's Tiger Beat take on the Nosferatu legend, Near Dark is your panacea. It's got plenty for cinematic aesthetes (Gorgeous cinematography! A soundtrack by Tangerine Dream!) and horror fans (Blood'n'guts! Lance Henriksen!) alike. And despite a facile ending, it's one of the best vamp flicks out there and deserving of a new audience given the plaudits Bigelow's garnered for The Hurt Locker.
Anyway, back to Paxton. In the best scene of the movie, Jesse Hooker (Henriksen) and his nomadic vampire clan try to teach unwilling novice vamp Caleb (Adrian Pasdar) to hunt. It begins with Severen instigating a bar fight with an unlucky shitkicker and goes horribly downhill from there:
G/O Media may get a commission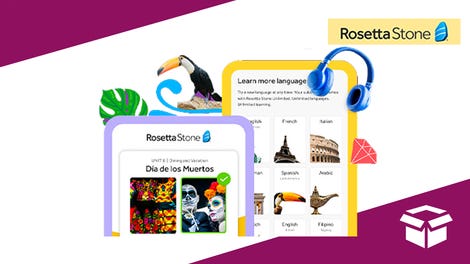 Extra 20% off
Rosetta Stone Lifetime Subscription - All Languages
PS: Did Severen's wayfarers remind you of another famous comic book bloodsucker?