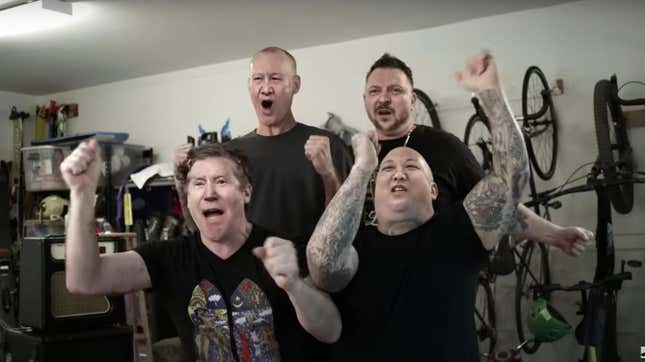 The sudden explosion of OpenAI's ChatGPT and other large language models has led to renewed attention on artificial intelligence that's capable of mimicking speech, especially for well-known figures. It has left some spectators fearful of a rise in deepfake-fueled misinformation, copyright chaos, or possibly even the destruction of reality itself. It will almost certainly lead to some pretty cool art too.
Deepfakes and art, specifically music, have a years-long symbiotic history. Musicians, often some of the earliest adopters of all bleeding-edge tech, have been thinking with algorithms to make music and generate strange, and at times unsettling, videos for years. When used creatively, deepfake images can help musicians like Kendrick Lamar buttress their stories by inserting jarring, alternative perspectives from different faces. In other cases, more advanced AI models can ingest the corpus of a musician's library and spit out an entirely new creation. The evolution of digital music tools means those constructions can come to life in what sounds like a real song. Some creators have used this technique to essentially bring deceased musicians like Nirvana's Kurt Cobain back from the grave.
The gradual iteration and improvement of deepfakes in music isn't just about the art either. Over time, these creations display the growing power and accessibility of AI tools. In just a span of two or three years, deepfake music videos have improved dramatically. That's thanks in part to the breakneck speed of improvements in AI. Engineers and creators are just now starting to scratch the surface of what's possible when combining music with more advanced generative AI tools. The slides that follow serve as a brief history of the novel, weird, and often flat-out goofy examples of deepfakes in music up to this point.