It turns out a corrupted database file may be all it takes to briefly bring the entire air industry to a standstill.
In a statement released late Wednesday, the Federal Aviation Administration said it was still investigating the root cause of a systems error that forced it to dramatically ground all domestic flights for more than a hour Wednesday, but said a corrupted file in its Notice to Air Missions system is likely to blame. That crucial system provides air personnel with critical safety information related to flight operation. Pilots use the Notice to Air Missions system before take off to learn about potential closed runways or other hazards. In other words, it's something every passenger should really want to work.
The nation's top air regulator didn't provide many more details but said it was confident the disruption was not caused by a malicious cyber attack, as some early online rumors had speculated. In its statement, the FAA said it will continue to investigate the reasons for the outage and, "take all needed steps to prevent this kind of disruption from happening again." Department of Transportation Secretary Pete Buttigieg reiterated that commitment in a statement on Twitter.
G/O Media may get a commission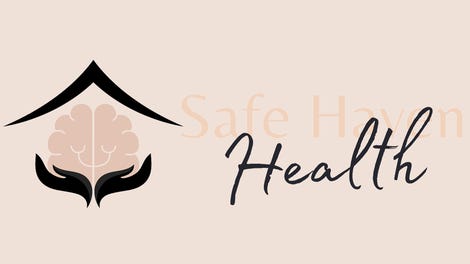 Addiction counseling
Safe Haven Health
Airlines are still recovering from the air traffic standstill that led to thousands of delayed flights. Around 440 flights were still experiencing delays on Thursday morning, according to FlightAware, a full 24 hours after flights resumed. Though major airlines like Delta expressed confidence they could resume normal functions relatively quickly, some like Allied Pilots Association Vice President Captain Chris Torres fear a longer recovery is in store.
"This thing was lifted at 9 a.m. Eastern," Torres said in an interview with Reuters. "That doesn't mean the problem stops at 9 a.m. This is going to cause ripple effects." Torres believes the delays could affect air traffic through Friday.
Passengers impacted by the delays, the Department of Transportation guidelines notes, are entitled to full refunds, though if fallout from the recent series of mass holiday flight cancellations are any guide, actually receiving those refunds could prove challenging. As of last week, some Southwest customers were reportedly still trying to receive their refunds and lost luggage after experiencing mass flight cancellations.
The alleged database troubles come just weeks after a combination of harsh winter weather and allegedly outdated scheduling software caused Southwest Airlines to cancel an astounding 16,700 holiday flights. That scheduling disaster, which left a significant portion of the U.S. population stranded over the holidays, could end up costing the airliner $800 million. Both events, when combined, showcase the extremely delicate nature of the U.S.' complex air travel apparatus and highlights the importance of the tech keeping the entire system afloat. Or, in this case, not.