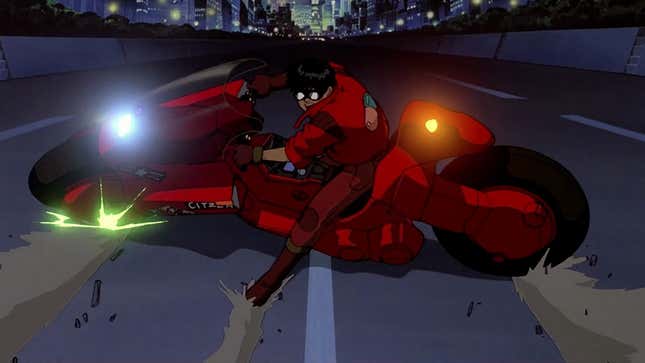 Everyone has a piece of media that forever changed their relationship with a genre, creator, or entire medium. It's especially true for animation, particularly when taking anime into account. For kids who grew up in the 90s, there were particular works that turned them into diehard fans of the medium: think Ghost in the Shell, Dragon Ball, and the now 35-year-old Akira.

Jujutsu Kaisen 0 Has Infectious Good Energy
Originally released in Japan on July 16, 1988, Katsuhiro Otomo directed and co-wrote the anime adaptation of his own 1982 manga. Notably, the film takes some notable divergences from the manga, and he noted in Jonathan Clements' 2010 book Schoolgirl Crisis: Adventures in the Anime & Manga Trade that the movie left out more from the original than he would've liked. In his words back then, creating an anime for the movie before the manga was finished was "the worst possible idea," but a real "me reaping, me sowing" of his own making. Once studios approached him offering to adapt Akira, he actively sought to retain creative control due to his experience working on the anime film for Harmagedon: Genma Wars.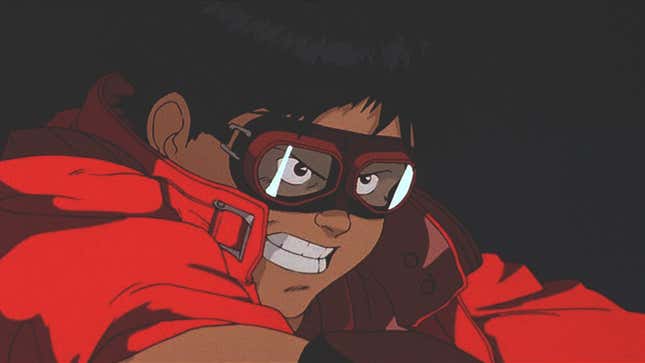 Anime adaptations don't always make an effort to switch things up from their source material. But when they do, it often takes the form of filler because the show catches up to the manga before said it's actually finished, as infamously seen in the first part of Naruto. For Otomo to make that choice for Akira on his own is pretty noteworthy, and even with his displeasure taken into account, that gamble still paid off. The movie has been hailed as a great adaptation, and one that's successfully managed to carve out its own separate and distinct legacy. That feat would be (and still is) impressive in its own right, but it takes on a new poignancy as more recent adaptations haven't entirely succeeded in getting out of the shadow of their original. (It's also a fate that this movie narrowly avoided by having its planned live-action remake fall apart in recent years.)

Being so old, Akira is one of those pieces of media a good amount of people have likely absorbed via cultural osmosis, namely homages and memes. How many times have we seen fan art or licensed media feature an overhead shot of a character walking towards a motorcycle or something else? How many times have we seen characters dramatically shouting out someone's name? How many times have we seen the Akira Slide, a move so iconic that it was used in the marketing for Jordan Peele's Nope last year? I've never actually seen Akira, but those examples have been a part of my understanding of the movie for years, and I know I'm not the only one.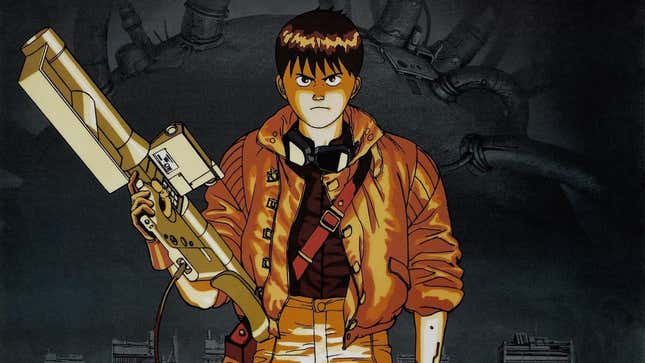 But on its own non-meme terms, Akira is clearly a catalyst for plenty in our nerdy space that dominates so much of the entertainment industry. It's been referenced countless times in animation or featured in music videos for Kanye West and Lupe Fiasco songs. Much of cyberpunk draws upon it in some fashion, be it Square Enix's Final Fantasy VII or Ghost in the Shell. It helped inspire the Matrix series, Kill Bill, and the Star Wars movies—especially the prequels and both versions of the Clone Wars cartoon. Even more recent fair like Puss in Boots: The Last Wish and Spider-Man: Into the Spider-Verse are pulling on it in some fashion.

And most obviously, Akira is why anime is as big as it is now. Theatrical and VHS releases turned the movie into an international cult classic, and it led the second wave of international anime fandom that's turned Pokemon and the aforementioned Naruto and Dragon Ball into the global powerhouses that they are. Anime's influences on the larger animation industry (particularly here in the west) can't really be understated, and you don't get there without getting Akira.
Akira can be watched in sub and dub form via Hulu and Crunchyroll.
---
Want more io9 news? Check out when to expect the latest Marvel, Star Wars, and Star Trek releases, what's next for the DC Universe on film and TV, and everything you need to know about the future of Doctor Who.