Tomorrow, May 6, is basically comic book fan Christmas—because it's Free Comic Book Day, the annual celebration across comic stores the world over to revel in the comics we love (and get free ones, too). As ever, there are tons on offer for FCBD this year, so here's our picks for the ones you should look out for.

---
All-New Guardians of the Galaxy/Defenders and Secret Empire/Spectacular Spider-Man (Marvel)
Marvel has not one, but two new comics coming for FCBD this year. The first, to tie into the new Guardians of the Galaxy movie, is an all-new story from the creative team behind the new Guardians comics, Gerry Duggan, Aaron Kuder, and Ive Svorcina. Designed as a prequel to this week's first issue, the story also features a backup that gives us our first taste of the Netflix-inspired Defenders comic from Brian Michael Bendis and David Marquez.

Meanwhile there's also a special Secret Empire comic, set between the #0 and #1 issues of Marvel's latest event, which has seen Steve Rogers transform from a patriotic superhero to the fascist leader of an invasive Hydra force that has taken over the U.S. There's bound to be controversy over this issue given what we know about it so far, but even if Secret Empire is not your cup of tea, the issue does at least come with a backup teaser for Chip Zdarksy and Paulo Siqueira's delightful Spectacular Spider-Man book.
G/O Media may get a commission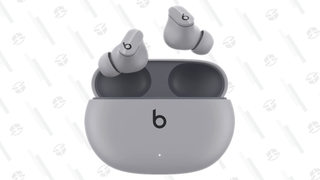 Wonder Woman Special (DC)
DC has sadly stopped creating original content for Free Comic Book Day, so unfortunately, this year's tie-in for the Wonder Woman movie is a re-issue. The good news, however, is that it's a re-issue of the excellent second issue of the current Wonder Woman "Rebirth" series by Greg Rucka and Nicola Scott, covering Diana's re-jiggered origin story. It's been a fabulous series so far, so if you're not on board yet, this is an ideal way to jump in.
Avatar/Briggs Land (Dark Horse)
Avatar 2 might not be out until 2020 (if it even makes that release date!), but it's still getting its own comic series from Dark Horse this year, perhaps best ideally experienced while attending Disney's Avatar-Land when it opens at the end of the month. This taste of what's to come is set during the events of the original film, while a back-up story teases its Briggs Land series (heading to TV courtesy of AMC).
Riverdale (Archie Comics)
Archie Comics' offerings this year are once again re-releases, but the most notable is the return of a special prequel one-shot anthology set before the events of the CW's amazingly pulpy Riverdale adaptation of the timeless franchise. Want to learn how Archie evolved from scrawny stick to buffed, constantly shirtless CW protagonist? Then this comic is totally for you.
Doctor Who (Titan)
Not only is this year's offering from Titan's range of Doctor Who comics an all-new team-up between the Ninth, Tenth, Eleventh, and Twelfth Doctors, it marks the debut of Pearl Mackie's excellent new companion Bill Potts in the series, now that she's dazzling us all on-screen in Doctor Who's current season. What more could you want, Who fans?
Boom! Summer Blast (Boom Studios)
Boom Studios can be counted on at every Free Comic Book Day to offer a humongous collection that is worth way, way more than the low, low price of free, and this year is no exception. The 2017 Summer Blast is the must-get all-ages comic of this year's FCBD, with a brand new Mouse Guard story, and previews of Boom's Brave Chef Brianna (about a young woman who opens up a restaurant in a city of monsters!) and Coady and the Creepies (about a punk rock band who go on supernatural adventures!) series. It's jam-packed with great stuff to read.
Rick and Morty (Oni Press)
Sure, the wait for season three of the beloved cartoon series might be excruciating, but while you wait for more incredibly irresponsible adventures for Rick and the hapless Morty to arrive, this sampler of Oni's current ongoing comic tie-in for the show is worth picking up to get your fix.

Attack on Titan (Kodansha)
In a world infested by flesh-eating giants known as Titans, you'd think that humanity would struggle to thrive... and yet. This special edition of Attack On Titan brings us back into the ongoing battle with a new anthology story, and has a sneak peek at the ongoing season two of the hit anime.
Buffy: The High School Years (Dark Horse)
Sunnydale High turned Buffy Summers into the vampire slayer she is today, but for a lot of new Buffy fans, her later adventures are all they know. This all-ages book digs into Buffy's roots as an outcast-turned-savior as she fights against the forces of hell while also struggling to manage a solid GPA.

Hostage/Poppies of Iraq (Drawn and Quarterly)
In Guy Delise's Hostage, a man learns the true depths of his own loneliness and solitude after he's kidnapped, taken prisoner, and held hostage somewhere deep within the Caucasus Mountains. We loved this haunting book, so we can't recommend picking this up enough. As for Poppies of Iraq, an autobiographical graphic novel by Brigitte Findakly charting her life growing up there, we haven't had a chance to read it yet, but if it's paired with Hostage we're eagerly looking forward to checking it out.
I Hate Fairyland (Image)
Imagine being stuck in a land of rainbows, unicorns, and fairies only to discover that your only chance of escape will lead you directly into...the Image Comics meta-universe. You know, the one where The Walking Dead, Saga, and Savage Dragon exist. It's a choice few people would willingly make, but after being in Fairyland for decades, it's an understandable one for young Gertude, in this fun take on the wider world of Image Comics.

Star Trek TNG: Mirror Broken (IDW)
Look at this cover. Look at those arms. Look at that facial hair. Clearly, this isn't the Captain Jean-Luc Picard you grew up with, but you can be damned sure that he's about to become your new favorite. In this mirror dimension, the entire crew of the I.S.S. Enterprise is completely different, and Picard is obsessed with stealing a mysterious ship from the Terran Empire. Somehow The Next Generation has gone all Mirror Universe, and we can't wait to see it in action!

---
You can find a full selection of just what comics will be available for Free Comic Book Day 2017 over at the official FCBD website.