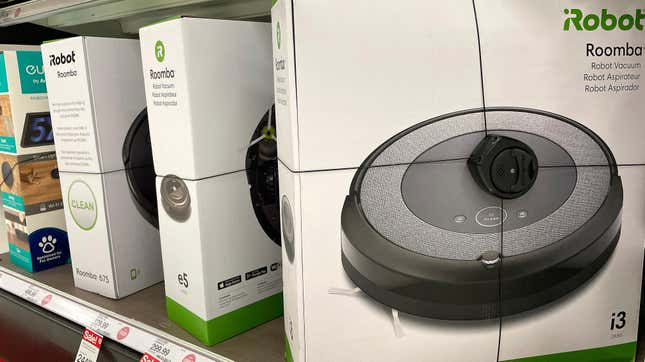 Following Amazon's deal to buy iRobot—the company that put Roomba on the map—for $1.7 billion, the European Union is gearing up to investigate the purchase. Not only will regulators look into the details of the acquisition, but they're also likely to go over privacy concerns.
The Financial Times reported today that EU regulators in Brussels have sent Amazon a series of detailed questions, which indicates that the union is gearing up for a full-fledged investigation of the company's August 2022 acquisition of iRobot. The EU's European Commission also reportedly has privacy concerns over Amazon's business move, more specifically, over what Amazon can do with all of those photos that Roombas and Braavas can take of your home.
Yes, that's right, smart vacuums of course need to see, and when Amazon purchased iRobot it's very likely it wasn't merely just interested in cornering the home goods market—it was reportedly also interested in your data. Following the acquisition, The Verge reported that iRobot's products can generate maps of your entire home, and how it changes over time. Amazon now has access to a host of data that it could use to serve you targeted ads. In an even more dystopian scenario, Amazon is also no stranger to sharing data from its devices, like the Ring doorbell, with police.
"We're working cooperatively with the relevant regulators in their review of the merger," an Amazon spokesperson told Gizmodo in an email. The beginning of an official antitrust investigation is reportedly still weeks away. The Amazon spokesperson also told Gizmodo over the phone that this investigation isn't necessarily new, since Amazon and iRobot agreed to clearance by the European Commission under the HSR Act in iRobot's public filing with the Securities and Exchange Committee in September 2022.
Amazon's road to iRobot has been bumpy. While the potential investigation looms large, iRobot reportedly laid off an initial 10% of its workforce following the deal with Amazon. However, this week multiple news outlets revealed that iRobot plans to lay off an additional 7% of its employees as the acquisition process continues—which amounts to 85 of its over 1,254 employees.
G/O Media may get a commission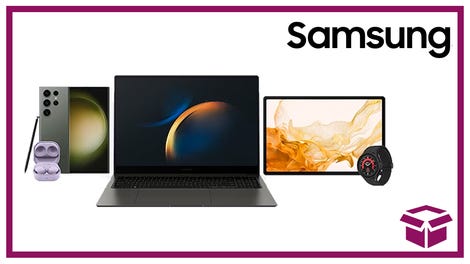 24 hour deals
Discover Samsung - Daily Deal
Correction February 15 2:30 p.m. EST: This article's headline was updated to reflect additional comment from an Amazon spokesperson, who explained that this investigation is not "new."