Amazon is inching ever closer to making its long-awaited decision on where to build its second North American headquarters, with the company entering "advanced discussions" to set up shop in Arlington County, Virginia's Crystal City, with additional facilities in nearby Potomac Yard in Alexandria, the Washington Post reported on Saturday. However, on Sunday the Wall Street Journal reported similar negotiations are ongoing with officials in Dallas and New York, while CNBC reported that Austin is also a strong contender. Other cities are not totally out of consideration yet.

The e-retail giant has been negotiating with cities for over a year, which in practice has often equated to government and private officials stumbling all over themselves to lure Amazon with the most decadent, multi-billion-dollar incentive package. Amazon narrowed down the list to 20 cities earlier this year, further intensifying the competition.
According to the Post report, the discussions with officials in Virginia had progressed to the point where developers have pulled property off of the market, and there has been significant talk of an announcement:
The company is so close to making its choice that Crystal City's top real estate developer, JBG Smith, has pulled some of its buildings off the leasing market and officials in the area have discussed how to make an announcement to the public this month, following the midterm elections, according to public and private-sector officials who spoke on the condition of anonymity because Amazon has asked that the selection process remain confidential. The company may be having similar discussions with other finalists.
As the Post noted, Amazon has said it will pour billions of dollars in capital investments into whichever city it chooses, while its CEO Jeff Bezos has promised to donate $2 billion to anti-homelessness measures. But the secrecy surrounding its negotiations with cities has led to widespread accusations that Amazon—an absurdly wealthy company verging on mega-corporation status, helmed by the richest man in modern history—is shaking them down in private with the eager assistance of local officials.
While the Post described the selection process as a "reality-show-like sweepstakes," most reality shows end with the victor being given a prize instead of whipping out their wallets for a sum that might not even have been previously disclosed. Few of the subsidies being offered by potential HQ locations have been made public, and as the New York Times reported a few months ago, in many cases discussions have been "handled by local private Chamber of Commerce affiliates or economic development groups" that cut government officials out of the loop. Yet even when elected officials have been involved, the Post wrote, the results have been both secretive and indulgent:
Maryland has offered an incentive package worth an estimated $8.5 billion, while the Newark subsidies are estimated at $7 billion. On Wednesday, a judge in Allegheny County, Pa., ordered the release of Pittsburgh's proposal after a legal fight with a local television station. The decision is expected to be appealed.

"I would question why cities weren't more forthcoming [with their proposals], and I suspect it's because there would have been some pushback to what the cities were offering," said Heidi Learner, chief economist for the advisory firm Savills Studley. "From the public's perspective the question is what is the city hiding or why shouldn't they share how [those proposals] would actually lead to more tax revenue down the line?"
G/O Media may get a commission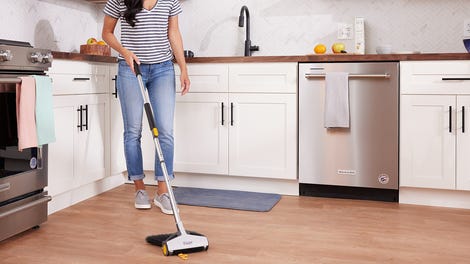 BOGO 50% Off
Flippr - BOGO 50% Off
In a move unlikely to help that widespread perception of corporate welfare, Amazon director of economic development Mike Grella harshly criticized "the genius leaking info" about Crystal City on Twitter, writing they were treating a non-disclosure agreement "like a used napkin." As MarketWatch noted, this was hardly indicative that Amazon intends to have a "symbiotic relationship" with the eventual HQ2 host city. It could instead be charitably described as bullying.

It's clear, via the Journal report on Sunday, that the sense of imminent validation in Crystal City might be premature. The paper wrote that Amazon is still "negotiating with government officials on incentives" and "nailing down the investment targets Amazon would have to meet to qualify for incentives" in Northern Virginia—i.e., still applying more pressure. The Journal noted that New York is "still actively talking with Amazon, although it's unclear how far along they are in the process," and that while some cities were clearly no longer front-runners, Amazon could turn around its thinking at any time:
Amazon is "anything but predictable," said one of the people familiar with ongoing negotiations in Virginia.

Site selection specialists say Amazon likely is having late-stage talks with two or more cities, and has other cities on hold, in case any one deal can't be completed.

A group of developers in Dallas, where advanced talks also continue, recently purchased property on a site there that they earmarked for Amazon.
The Journal reported that Chicago and Miami "had been until recently in contact with Amazon," though the cessation of those talks does not necessarily indicate they are no longer possible choices.
In other words, as the front-runner race has narrowed, Amazon is still dangling HQ2 like a bone on a stick. And as our sister site Splinter noted earlier this year, Amazon is extremely likely to bring up the previously offered incentives if or when it decides to expand in any of the cities that dueled for HQ2.