A U.S. government agency issued a citation to Amazon.com Inc. for reported safety hazards in the workplace. The agency said Amazon failed to keep its workers safe and found workers were exposed to ergonomic hazards after inspecting three warehouses. 
Employees reportedly were found to be at a higher risk of injury because they were required to frequently "lift heavy packages, assume awkward postures such as twisting, bending and long reaches while lifting; and work long hours to complete their duties," Reuters reported.
The Department of Labor's Occupational Safety and Health Organization (OSHA) told the outlet that workers at the Florida facility were at risk of "struck-by" hazards, meaning the merchandise was not secure and had the potential to collapse.
OSHA did not immediately respond to Gizmodo's request for comment.
Amazon spokesperson Kelly Nantel said in an emailed statement to Gizmodo that the claims made in the citation are untrue. "We take the safety and health of our employees very seriously, and we strongly disagree with these allegations," Nantel said, adding that the company intends to appeal the citation.
G/O Media may get a commission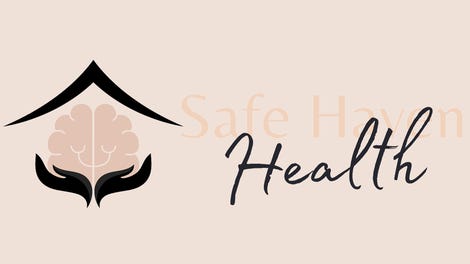 Addiction counseling
Safe Haven Health
"We've cooperated fully, and the government's allegations don't reflect the reality of safety at our sites," and available data reports show between 2019 and 2021 injury rates were reduced by nearly 15%, Nantel said.
Amazon employees petitioned the company last year, demanding it make the workplace safer and claimed that unsafe facility conditions caused sprains and concussions. However, Nantel told Gizmodo that the "vast majority of our employees feel our workplace is safe."
OSHA investigated warehouses located in New Windsor, New York, Waukegan, Illinois, and Deltona, Florida, which were reportedly found to house more extreme working conditions, making workers more susceptible to lower back injuries and musculoskeletal disorders than at other U.S. facilities.
Amazon pushed back against the claims, telling Gizmodo, "It's important to remember that musculoskeletal disorders, or MSDs, are the most common type of workplace injury across all industries, not just at Amazon."
The company added that it has "publicly committed to significantly reducing MSDs and through our partnership with the National Safety Council, we've brought together some of the best expertise in the world to develop best practices and mitigate risk."
Amazon is now facing penalties in the amount of $60,269 for possible violations while other similar investigations are being conducted at Amazon facilities in Aurora, Colorado, Nampa, Idaho, and Castleton, New York, Reuters reported.
"We look forward to sharing more during our appeal about the numerous safety innovations, process improvements, and investments we're making to further reduce injuries," Nantel said. "We know there will always be ways for us to improve even further, and we will—we'll never stop working to be safer for our employees."