Almost as soon as Intel had announced its new 28-core beast, AMD took the stage at Computex and revealed the latest update to its Threadripper CPU, and it has more cores—32 cores to be exact. That's more cores than you'll ever need to do your tweets and fill out your spreadsheets, but this isn't about processing, it's about power.
AMD has been in a race to gain an edge on Intel, and its latest high-end processor might do the trick for the time being. Back in 2012, AMD experienced a series of missteps that left it trailing Intel in the CPU market and had analysts speculating that a buyout was on the horizon. But AMD got its shit together with its outstanding and affordable Ryzen processors running on its Zen microarchitecture. Its next obligation was to give Intel a run for its money in the land of bragging rights.
That competition kicked off last year, when Intel released an 18-core processor for $2,000; AMD quickly followed up with the 16-core Threadripper for just $999. This year, AMD snuck in and won the core war. It's also countered Intel's "Extreme!" branding with an over-the-top "Heavy Metal" marketing campaign. (Video embedded below.)
The second-generation Threadripper will use an upgraded 12nm Zen+ architecture and features up to four 8-core Ryzen dies. In addition to its ability to handle 64 threads of processing at a time, AMD claims the refined architecture will offer better boost and faster caches than its predecessor.

After its presentation, AMD dropped this spec comparison chart:
G/O Media may get a commission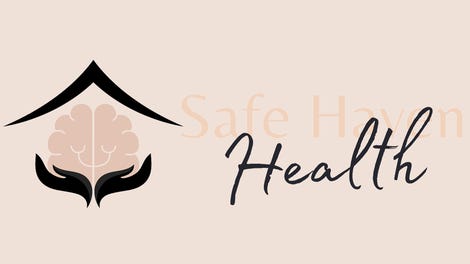 Addiction counseling
Safe Haven Health
Because the original Threadripper included two dummy dies, AMD says the latest model should be compatible with current X399 motherboards. But AnandTech spoke with some motherboard vendors at Computex who warned that some X399 motherboards could have trouble with power delivery, and a new motherboard could be necessary for overclocking. A few new motherboards that could handle it were being demonstrated at the conference.
AMD expects to release the latest Threadripper model by the third-quarter of this year. Intel's unnamed 28-core processor was said to be on its way in the fourth-quarter of this year, so it appears AMD will beat it to the market. Intel could still have the advantage with its processor running at 5 GHz, but we don't have any benchmarks to compare just yet.
Why do you need this? You probably don't. But Intel and AMD need it because one of them must walk away from Computex with that glorious satisfaction of knowing they won this year's battle of the specs. These high-end chips inevitably lead to trickle down effects for future CPUs that are more consumer-friendly, and that's great. Today, it's all about oneupmanship and AMD doing a victory lap while it makes a solid run at Intel's desktop business.
As for cost, if the past is any indication, it seems likely AMD will be the more affordable option, and Intel still has its highly-anticipated 10nm Cannon Lake processors on the horizon. However the latest match-up between the two companies turns out, we're all the winners because these guys are pushing each other in a way that they haven't for years.