Get excited, people. The critically acclaimed BBC documentary series Frozen Planet is slated to begin airing stateside on March 18th, but here's the really good news: the controversial final episode addressing climate change? It will be airing in the U.S., after all.
Back in November, word began circulating that "On Thin Ice" — the series' seventh and final episode, which examines the threats posed to the planet by global warming — would be scrapped from U.S. broadcasts by Discovery Channel.
Sources from the BBC, which collaborated with Discovery Channel for over four years to create the documentary series, claimed that the program was dropped to help the show sell better with audiences unfamiliar with David Attenborough. (The legendary broadcaster and naturalist is featured throughout the episode addressing the camera directly, in contrast with the out-of-shot narration style typical of the rest of the series.)
Not surprisingly, that explanation fell flat among those familiar with the strong political opposition that climate change faces here in the States. And as of yesterday, no new news had emerged to suggest that the series would air in its entirety when it began airing in March.
G/O Media may get a commission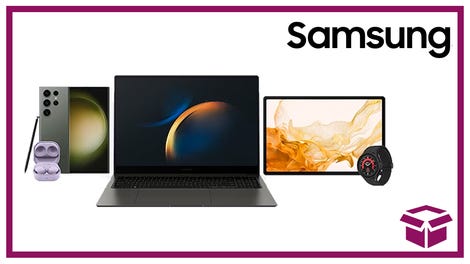 24 hour deals
Discover Samsung - Daily Deal
But this morning, almost a month after news of the dropped episode first broke, Discovery Channel has officially announced that all seven episodes, "including a program on climate change" will be aired in America. The first six are to be narrated by Alec Baldwin; "On Thin Ice," however, will be hosted by David Attenborough.
Discovery Channel's network head, Eileen O'neill is reported to have called the series remarkable, "because it's so surprising. You see sequences that have never been captured on film before — a world you would expect to see in a `Narnia' film, not on this planet."
"You see an environment that's changing, if not disappearing, in our generation."
We know, Ms. O'neill — you're preaching to the choir on this one.
[Via AP]
Top image by Jason Roberts via BBC; penguins by Chadden Hunter via BBC