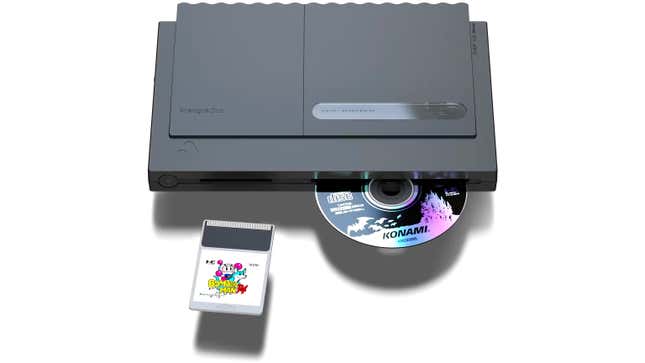 Although the Game Boy-inspired Analogue Pocket is probably the company's most recognizable creation, Analogue has been creating updated versions of classic consoles for years, including the NES, SNES, and the Sega Genesis. Its next console, the Analogue Duo, perfectly resurrects NEC's TurboGrafx-16, and while it was first announced way back in October of 2020, the Duo is finally available for pre-order starting today.
The Playdate Is Unique, Charming and Full of Potential
The TurboGrafx-16, created by NEC, a Japanese company best known for its personal computers, and Hudson Soft, a game developer known for titles like the Bomberman series, isn't as instantly recognizable as the consoles it was competing against in the late '80s and early '90s: the Super Nintendo and the Sega Genesis. But when it was released in Japan in 1987, it was technically the first 16-bit console to hit the market, thanks to it use of a 16-bit GPU paired with an 8-bit CPU.
Instead of cartridges, the TurboGrafx-16, also known as the PC Engine outside of North America, used its own proprietary format called HuCards that looked a lot like a credit card, but the system eventually accommodated games on CD-ROMS, too, with an add-on accessory called the TurboGrafx-CD. Later models from NEC also included the upgraded PC Engine SuperGrafx—a complete failure of a console that only had five games—and the TurboDuo, which featured both a CD drive and a HuCard slot in one redesigned system.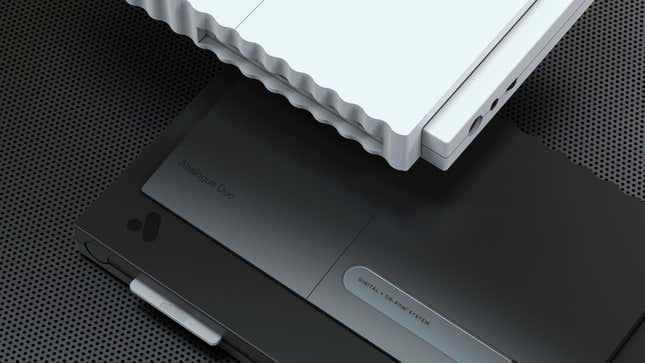 Fast-forward 32 years, and the NEC TurboDuo is being reborn as the Analogue Duo. The Analogue Duo features a HuCard slot, a modern CD-ROM drive with a motorized loading mechanism, and an Altera Cyclone V FPGA (Field-Programmable Gate Array) chip designed to perfectly replicate the classic console's functionality, so original discs and CD-ROMs can be played on it while connected to a modern TV over HDMI.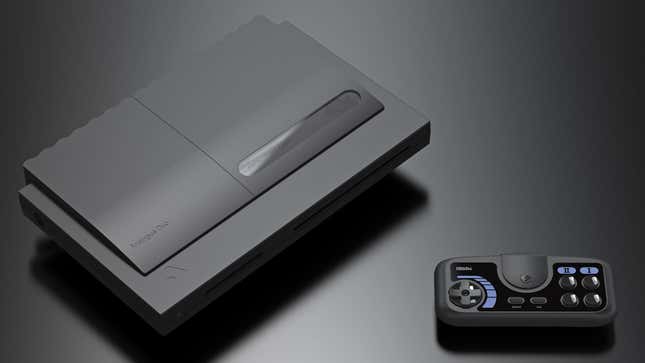 The Analogue Duo includes both a USB-C port and an original TurboGrafx-16 port for connecting wired controllers, but also has Bluetooth and wireless 2.4GHz connectivity built right in, allowing four wireless controllers—including a matching option from 8BitDo—to be connected without the need for extra dongles or wireless adapters.
Analogue had originally estimated a 2021 launch with a $200 price tag for the Analogue Duo, but the ongoing pandemic fallout resulted in delays. But starting today, at 11am EST, the Analogue Duo will be officially available for pre-order through Analogue's online store for $250 as both a "USA" version with a black housing, and a "JPN" version with a white housing, although either version should actually work just fine in either country.