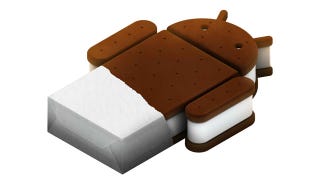 ASLR is something very technical to do with computers and randomising how they use their memory. Google's sticking it in the Android "Ice Cream Sandwich" update, to ensure better security.
According to Google, ASLR will "help protect system and third party applications from exploitation" — something it does by randomising the areas of memory apps reside in, to make it harder for malicious attacks to locate software with security holes.
The announcement of the feature was actually made as part of Google's Android 4.0 launch document, but, with all the excitement about new lock screens, fancy widgets and keyboards, no one really noticed. [Android Developers via The Register via Gizmodo UK]
---

Our newest offspring Gizmodo UK is gobbling up the news in a different timezone, so check them out if you need another Giz fix.