As the rumors foretold, today at Google I/O we got a first look at Android Auto. The system uses your Android smartphone as the brain for an in-dash system controlling navigation, music, and messaging. In other words, your next new car might double as an Android accessory.
Basically, Android Auto is a casting setup, where your phone's apps and features are seen and controlled through your dashboard touchscreen. It brings your full music collection to your car, and pops big, simple buttons on the dashboard touchscreen to control Google Maps. And most importantly, it's voice activated, allowing you to search for step-by-step Maps navigation without taking your hands off the wheel.
G/O Media may get a commission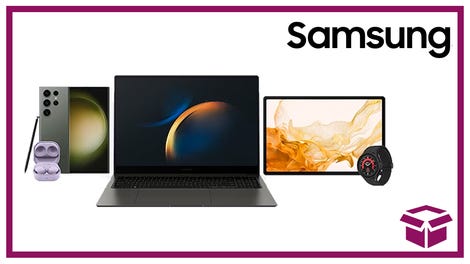 24 hour deals
Discover Samsung - Daily Deal
Additionally, your smartphone-powered dashboard will read you text messages that you receive on-the-go, and allow you to dictate and send responses. Which, assumedly, is a lot safer than fumbling with your phone in your lap.
Android Auto is the payoff of the search giant's Open Automotive Alliance, a joint effort with 28 carmakers and mobile tech supplier Nvidia. Announced in January, the Open Automotive Alliance's stated mission is "accelerating auto innovation with an approach that offers openness, customization and scale." In non-magicspeak, that means enabling in-car electronics to communicate with Android devices, and giving drivers built-in controls to safely operate the devices without undue distraction.
These features will come to Android when the yet-unnamed "L" operating system, meaning later this year. Google says the first new cars that support Android Auto will be hitting showrooms later this year.
Here's video from Google showing Android Auto in action. It highlights Google's contextual awareness capabilities, meaning it can send you reminders when you get near a certain location (like your home or office).
Google's not the first to push its products onto the dashboard: Apple's CarPlay, announced in March and demonstrated at the Geneva Motor Show, uses the same tactic, harnessing the driver's smartphone to power the in-car entertainment and dashboard display. Automakers including Ferrari, Mercedes-Benz, Volvo, Nissan, Jaguar/Land Rover, BMW, and General Motors have promised to support Apple's CarPlay—some of which overlap with Android's 28 partner carmakers in the Open Automotive Alliance.
For those who don't have every car logo memorized: Abarth (part of Fiat), Acura, Alfa Romeo, Audi, Bentley, Chevrolet, Chrysler, Dodge, Fiat, Ford, Honda, Hyundai, Infiniti, Jeep, Kia, Maserati, Mazda, Mitsubishi, Nissan, Opel, RAM, Renault, Seat, Skoda, Subaru, Suzuki, Volkswagen, Volvo. Brands sold in the U.S. market marked in bold.
Yes, that means that sometime soon, certain car manufacturers may offer both Android and iOS device support. As if choosing the color and options on your new car wasn't hard enough already.