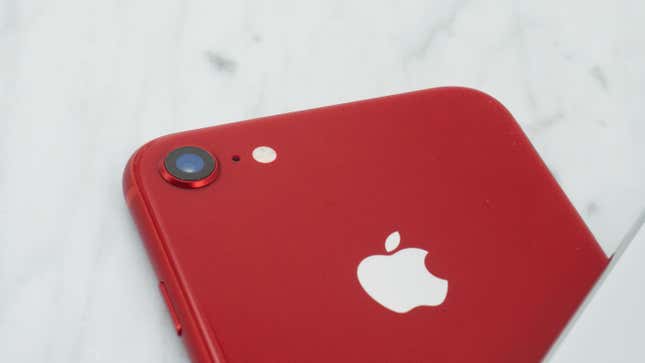 The legal tug of war between Apple and Qualcomm continued this week with what at first may have seemed like a rare win for the chip giant in a Chinese court.
Vizio's Latest TVs Go All Quantum
After Qualcomm alleged that features in iOS violated a number of its patents, Chinese courts on Monday granted a temporary injunction on the sale of a number of iPhone models, a move that prompted an immediate appeal from Apple.

The patents in question concern the way Apple resizes and formats images in iOS and how the operating system handles switching between various touchscreen apps. The court's recent injunction bans the sale of iPhones from the iPhone 6s to the iPhone X. However, the ban does not mention any restrictions on the sale of the new iPhone XS, XS Max, or iPhone XR, and Apple says that up-to-date versions of iOS do not include any infringing software.
Despite Apple's claims that it has updated its software to remove any infringing software from its mobile OS, the company still filed an appeal against the injunction while also releasing a statement saying, "Qualcomm's effort to ban our products is another desperate move by a company whose illegal practices are under investigation by regulators around the world," with the latter accusation referencing Apple's belief that Qualcomm holds a monopoly on numerous critical wireless networking patents, and that Qualcomm charges too much money for third-parties to license those patents.
"All iPhone models remain available for our customers in China," Apple added. "Qualcomm is asserting three patents they had never raised before, including one which has already been invalidated. We will pursue all our legal options through the courts."
From Qualcomm's perspective, the big issue is the belief that Apple owes Qualcomm upwards of $7 billion in patent royalties and licensing fees. Previously, Apple paid a fee for licensing Qualcomm's tech on top of a flat fee for every device sold, but last year Apple stopped paying those fees, saying Qualcomm's model was abusive and potentially illegal.
So for now, not much if anything is changing. Apple is going to continue right on selling iPhones while Qualcomm continues to tally up damages, and in the background, both companies' legal teams will continue looking for more ticky-tacky shit they can use to drag each other to court.
Sometime in the future, this might all get sorted out, but based on today's developments, that day is not today.