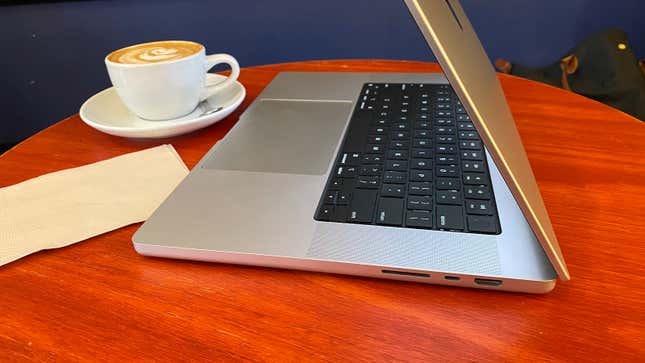 Apple is reportedly facing lagging demand for its M2-powered MacBooks, so much so it's held back significantly on any more M2 chip production in what's turning out to be a rough start for Apple's 2023 laptop ambitions.

How To Prep Your iPhone or iPad Before Selling
A report from Korean-language news site The Elec claims that the Cupertino Company halted all production of its M2 series chips for MacBooks in the first two months of 2023. The report also says that, in March, the company was only producing half as many of its Apple silicon chips compared to the same time last year.
The outlet based this information on data about major Apple chipmaker TSMC, which stated how many Apple packaging partner companies received chips so far in 2023. None of these separate companies received stock in January and February, according to the outlet. This pause reportedly shuttered the entire apparatus of Apple chipmaking, including the solder balls and adhesives used to craft the M2 chips. An unnamed official source from an unknown Apple packaging partner told The Elec that they received just half the number of M2 shipments in March compared to M1 demand last year.
Some of The Elec's data is based on the Outsourced Semiconductor Assembly and Testing report. Gizmodo was unable to independently confirm the data from the report. We reached out to Apple for comment but we did not immediately hear back.
Apple CEO Tim Cook has previously mentioned his company was impacted by a "very challenged" computing industry during the company's Q1 earnings report back in February. While he told investors the company has a "competitive advantage" with its proprietary silicon, he did not know how the rest of the year would play out, though he did posit that it would be "rough in the short term."
While Apple has had an M2-powered MacBook Pro since 2022, Apple first announced it was bringing the M2 chip to its larger MacBook Pros in January this year, through the more powerful M2 Pro and M2 Max chips. Gizmodo's Michelle Ehrhardt found there wasn't much on the larger, faster MacBook Pro model that made it worth the cost over an M1 model.
Apple's release schedule seems unaffected for now. The rumor engine has it that we should soon see a new 15-inch MacBook Air and another upgrade to 2022's M2-powered MacBook Air.
Apple has already faced some headwinds going into 2023. Recent reports say the Cupertino company has been delaying some less immediately important projects in an effort to stave off layoffs. In the meantime, Apple seems to be gearing up for M3, which it's rumored to be putting into hardware such as the iMac. We'll have to wait and see when and how the company will start sticking its new silicon in its laptop lineup. WWDC 2023 is coming soon, though the company has remained tight-lipped if we will see anything new from its laptop lineup.

---
Want more of Gizmodo's consumer electronics picks? Check out our guides to the best phones, best laptops, best cameras, best televisions, best printers, and best tablets. And if you want to learn about the next big thing, see our guide to everything we know about the iPhone 15.