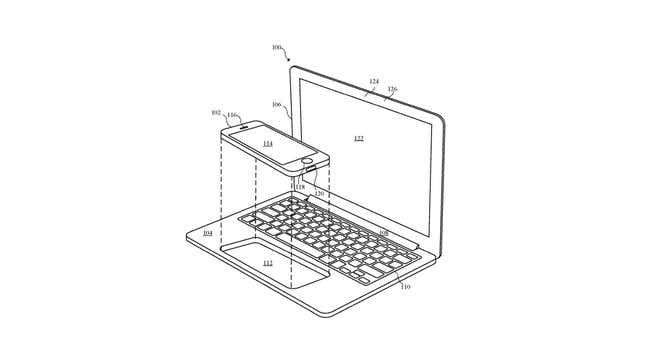 Earlier this week the U.S. Patent and Trademark Office granted new patents to Apple Inc. that hinted at intriguing hardware features, including wraparound touch displays and foldable screens. The patents might indicate what to expect in upcoming new products —rumors have swirled about a foldable iPad for almost two years. Or maybe Apple just likes to lock down the rights to even its dumbest ideas.
We know Apple is calculating about its product releases. The company usually introduces new features only after spending plenty of time researching and optimizing them, which in some cases, is long after they are first adopted by others. This conservative approach understandably frustrates some customers, who accuse Apple of releasing the same devices year after year. In its defense, such time and investment often result in features working better on Apple devices than they do on other competing devices (see Face ID), although it doesn't always work out (see Butterfly keyboard).

But just because Apple isn't always quick to adopt new technology doesn't mean the folks working in a stationary spaceship in California aren't drumming up creative new ideas. As countless patents filed over the last decade have shown, Apple is constantly experimenting with quirky concepts, some of which are just downright silly. To honor those "see if it sticks" ideas, we've put together a list of the strangest patents Apple has filed.
An earlier version of this story was published on May 20, 2022.