You can say a lot about Apple—it brought smartphones and personal computers to the mass market, it changed the technology industry forever, it was controlled by a megalomaniacal asshole for much of its existence—but you'd have a hard time getting even the staunchest critic of the company to argue its products weren't groundbreakingly pretty.

Alas, nothing gold can stay. Behold, Chicago's terrible new Apple store!
Get it? It looks like a big-ass laptop. For a time, it even featured what I estimate to be a 10-foot wide version of the Apple decal, because nothing says "our company is important!" like an enormous sticker. (The decal disappeared after an hour, for reasons unknown. Shame?)
DNAinfo reports that the new store, which has been under construction since 2016, is actually a relocation job, which almost makes it worse. Why didn't they just keep the old design? Or, I don't know, choose something that doesn't resemble a giant fucking laptop? The Apple Store on 5th Avenue is a giant cube, which is also sort of lame, but at least it's vaguely creative. A giant laptop is lazy. A giant laptop reminds me of something AutoZone would do, only with a giant tire. Remember the basket building? That building went into foreclosure.
I am forced to assume that this is some sort of cruel retribution from Foster+Partners, the British firm that designed the store. The company also helped with Apple's new campus, but maybe something went wrong during the process. Is it a jealous jab at Apple's chief design officer Jony Ive, who is also British? Did Tim Cook piss on Foster or his partners' floor? We may never know.
G/O Media may get a commission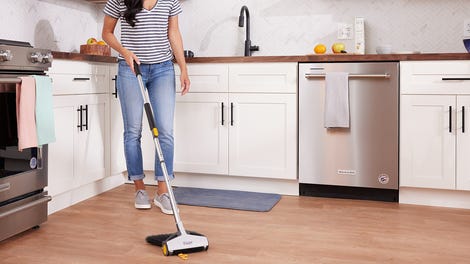 BOGO 50% Off
Flippr - BOGO 50% Off
Anyway, there's apparently no timeline for the store's opening, thank god.
[DNAinfo]