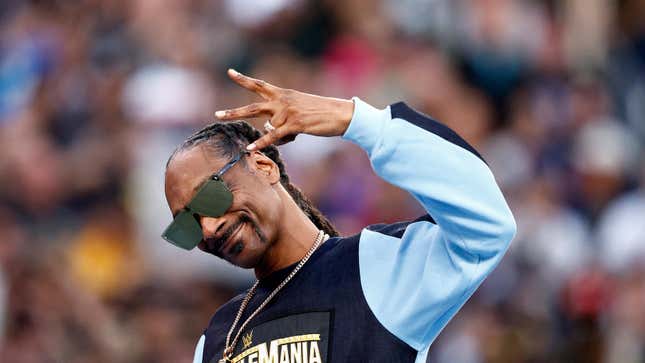 On Thursday, the Artifact news app announced it was adding text-to-speech features that will allow users to listen to articles with an AI voice powered by Speechify. The update should be available free for all iOS users, and the feature should be out on Android sometime in the near future.
What Could the Future of Medical AI Look Like?
Artifact users only need to click a small icon at the bottom of the story to start hearing from the default "John" voice. It's also defaulted at 1.5x speed for all those who don't mind listening to a fake voice who can't even take the time to breathe. Otherwise, Artifact head of product Robby Stein told us that there are more than 30 voices to choose from, including some rather tinny AI voices based on Snoop Dogg and Gwyneth Paltrow.
You can have these voices play while you browse through other news articles in-app, or even in the phone's background. I asked Snoop to read me my own articles, and as entertaining as it is to listen to the OG rapper read "Oh, the Hugh manatee," the voice wasn't too accurate when reading off times, dates, and words with multiple intonations like "lives." The AI still likes to take unnaturally long pauses after commas as well. These issues have long been a part of text-to-speech programs, and even with all the hubbub surrounding AI, developers have yet to truly make AI voices sound truly human.
That being said, text-to-speech is a boon for those with disabilities making it hard to read text. Normally, Speechify services come with a free trial but after that users are asked to pay $29 a month or $139 a year.
Stein said that Speechify clears licensing permissions for use in apps and through its SDK. One of the voices included is "Dwight," which is obviously supposed to mimic Dwight Schrute from the hit show The Office. You don't have to look far to see Dogg or Paltrow falling hook, line, and sinker into the latest tech trends like NFTs, but they should be careful about letting anybody access their vocals for profit. Actors and voice-over actors are in an uproar over how AI could be used to copy their likeness or style for use in future media. VO actors are especially concerned that predatory contracts could use their voice forever without residuals.
Artifact gained notoriety when it was released earlier this year thanks to the notoriety of its founders who also helped create Instagram. This "personalized news feed powered by artificial intelligence" aggregates news stories and positions them in an algorithmic-type feed based on what articles users click on. By itself, this kind of app isn't really new, but Artifact has been adding some pretty radical AI integrations, such as a built-in chatbot that can summarize an article in two or three bullet points. The AI can also rewrite headlines users designate as clickbait.