Silbury Hill is a huge artificial mound in southern England, about 130 feet high and covering five acres. Europe's largest artificial mound, it may have been built by the makers of Stonehenge...but they definitely weren't the last to use it.
Many ancient cultures built giant earthen mounds as centerpieces for their cities and settlements. For instance, The Mississippian culture, North America's most powerful civilization before European contact, built several huge mounds in city-states that stretched from what is now Louisiana to Minnesota, at its height rivaling the power of the Mayan city-states to the south.
While these ancient North American cities were sometimes home to more than a hundred such mounds, Silbury Hill is pretty much on its own, a lone mound near the prehistoric British settlement of Avebury, which includes the Avebury Henge, stone circles and avenues, and elaborate raised graves known as barrows. The entire Avebury area is about 20 miles away from the more famous Stonehenge, and both date to roughly 5,000 years ago.
Although it's generally overshadowed by Stonehenge, Silbury Hill is just as remarkable an achievement, a completely artificial clay mound about as big as a mid-sized Egyptian pyramid. But unlike Stonehenge, it appears Silbury Hill was not a singular structure, but rather one built and modified over countless generations, including a complete reimagining of its purpose by Anglo-Saxons some 4,000 years after it was first built.
Archaeologist Jim Leary believes the older narratives of the mound's construction, which speak of three stages of building, are woefully incomplete. Instead, he says there are at least 15 distinct phases of construction between about 2,400 and 2,300 BCE. He also says this solves the mystery of why the mound was built in the first place. He believes these ancient builders were never really concerned with what it looked like or what purpose it might serve other than as a thing to build in and of itself:
"The received wisdom was the hill was constructed as a single construct. We had this idea that there was a blueprint. What was the most remarkable thing about us going into the tunnel was that it wasn't a single construction. It was actually made up of lots of tiny phases. It seems as if the hill developed organically and the strangest thing is that this hasn't always been a hill. The first phases of it were a bank and ditch enclosure, much like a henge monument."
G/O Media may get a commission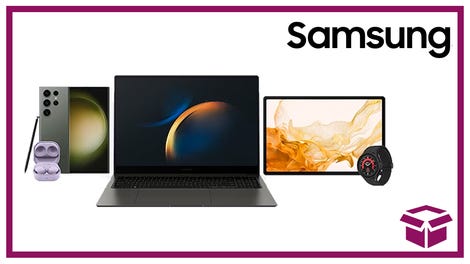 24 hour deals
Discover Samsung - Daily Deal
Its original builders probably only had antlers that they had modified into basic picks. As Leary points out, those who started work on the structure could not know what the finished mound would look like three generations down the road, or even how big it would eventually be. That, he says, is a big departure from the older narrative, which sees the mound as a more deliberately made structure.
Whatever the original intentions of its Neolithic builders, the Anglo-Saxons were able to make great use of it in the Medieval period, around the year 1,000. Leary says there's clear evidence of modifications from this relatively recent period that turned Silbury Hill into a defensive structure, most likely in response to Viking invasions that could make use of a nearby Roman road. The clash of cultures here is a bit dizzying - Anglo-Saxons relied on Neolithic monuments to fend off Norse invaders who were assisted by abandoned Roman technology.
Today, Silbury Hill is, along with Stonehenge, part of the UNESCO World Heritage site rather unimaginatively dubbed Stonehenge, Avebury and Associated Sites. Leary's new book, The Story of Silbury Hill, comes out at the end of the year.
[BBC News]