Fresh off an apparently successful effort to gut a net neutrality bill in California, AT&T is taking a victory lap with the announcement of WatchTV, a skinny streaming TV bundle that finally shows us what the internet will look like without net neutrality protections.
Launching next week, WatchTV offers 31 channels—including a handful from Time Warner, which AT&T just recently acquired after an impossibly bad legal case from the US Department of Justice failed to stop it—for $15, and comes free with AT&T's recently announced unlimited data plans.
So what does $15—a price that makes WatchTV the cheapest streaming bundle option on the market, edging out Sling's basic package that costs $20—get you exactly? Well, not a whole lot, unless you're a big fan of mid-tier cable networks that you'd likely scroll right past if you were flipping channels.

The lineup is highlighted by Time Warner properties including Cartoon Network, CNN, TBS, and TNT, along with Viacom channels Comedy Central, BET, VH1, and MTV2 (but not MTV). Most of the rest of WatchTV's offerings include throw-in channels that you may not have heard of previously (What is FYI, exactly?)
In addition to making WatchTV available as a standalone service (and one that is different than its DirecTV Now product), the streaming package will also be available for free to people who subscribe to AT&T's new unlimited data plans. Here's where net neutrality advocates will start pulling their hair out.
G/O Media may get a commission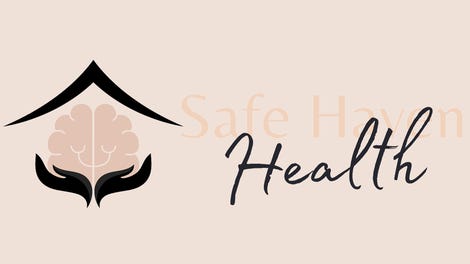 Addiction counseling
Safe Haven Health
Next week, AT&T will make available two different but equally terribly named unlimited plans: Unlimited &More and Unlimited &More Premium. Both plans offer a $15 monthly credit that can be applied to purchase DirecTV satellite TV service. The Unlimited &More plan starts at $70 per month for a single line and offers users access to WatchTV for free, though the video streaming quality will be capped at 480p.

Unlimited &More Premium starts at $80 per month for one line and unlocked 1080p video and 15GB of hotspot data. It also gives subscribers the ability to choose one premium streaming service that they will get for free each month. Options include HBO or Cinemax (both Time Warner properties), SHOWTIME, Starz, Amazon Music Unlimited, or Pandora Premium.
Not that it matters anymore since the Federal Communications Commission, headed by telecommunications shill Ajit Pai, successfully killed net neutrality protections earlier this year, but AT&T's tiered unlimited plans that are strapped with limitations and its decision to offer access to properties it owns for free to its subscribers are cardinal sins against the bright line rules of net neutrality.
First off, as T-Mobile learned back in 2016 when it started offering its Binge On promotion, capping video streaming quality is considered a violation of net neutrality, as it basically amounts to throttling. Back when T-Mobile first offered it, the company charged $25 extra per month for uncapped video speeds and got itself a probe from the FCC for its troubles. (At the time the government agency was still dedicated to protecting net neutrality. The Donald Trump-appointed Pai ended the inquiry before it was completed.) AT&T's new unlimited plans are no different, offering unlimited data that comes with its own set of limits—capped video quality, no hotspot data, etc.—unless consumers are willing to pay an extra $10.
Secondly, making its own streaming services available for free falls under the category of zero-rating, which the FCC once explicitly forbid back when it gave a shit about net neutrality. Zero-rating is the practice of providing a service that is free and exempted from data caps and is criticized by net neutrality advocates because it allows companies to offer favoritism to their own products to encourage consumers to use them, often to the detriment of competing products.

The zero-rating violations play out in an astonishing number of ways with AT&T's new unlimited plans, which show just how little telecom companies care to preserve net neutrality. Offering WatchTV for free is one strike (sorry to the likes of Sling, YouTube TV, Hulu Live, and others, which consumers will have to pay more for). The credit for DirecTV is strike two. And then there's strike three, the offer of one free "premium" service that comes with Unlimited &More Premium, which includes the now AT&T-owned products HBO and Cinemax.

The introduction of WatchTV and limited unlimited plans is the first true sign that we're living in a post-net neutrality world. We're now just a couple steps away from some telecom making those "this is what the internet will look like without net neutrality" graphics a reality. So that's cool.