So 20th Century Fox contacted professional video maker and friend of Gizmodo Casey Neistat to make a video for them about Ben Stiller's upcoming movie The Secret Life of Walter Mitty. Cool, that kind of stuff happens all the time to him. But instead of using the money to make a movie about the movie, Neistat used his entire budget to help survivors of Typhoon Haiyan, the typhoon that ravaged the Philippines. Absolutely brilliant, thoughtful and heartwarming.
If you're a cynical person, you would point out that making a video about not making a video to market the movie is still marketing the movie, well, you can see yourself through the door. But if you're a normal person with a soul like the rest of us, you can watch the video and learn how to donate to the cause here.
Neistat gave Fox a heads up that he was going to do this (and they had agreed to it) so it's not like he's going to get skewered with lawsuits but it's certainly not everyday you can spend someone else's bag of cash however you like. What gives the story more layers is that he says his original plan of connecting with an NGO in place fell through so he (and a team of locals) had to start his own relief mission instead. Neistat writes:
so on a whim we decided to launch our very own relief mission. it was complicated and at first improbable but with the help of an extremely loving group of locals, all who were total strangers, we were able to stretch the production budget really far. beyond the food distributed in the video we also worked with a local nurse and purchased a lot of medicine and medical supplies, as well as providing tools to village leaders to be shared within the village and aid in the rebuilding process.
G/O Media may get a commission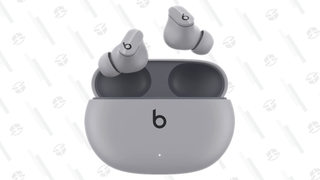 Awesome.
---
SPLOID is a new blog about awesome stuff. Join us in Facebook