Yes, this eight-story building looks like a Jawa sandcrawler made of glass and steel because it is a sandcrawler made of glass and steel. Lucasfilm is now building it in Singapore. It will be their first overseas production facility.
The sandcrawler-inspired complex was designed by architectural firm Aedas. It's actually quite beautiful, especially its Endor-ish interior patio. The complex will house production offices for Lucasfilm, LucasArts, TV and feature animation teams, as well as a 100-seat movie theatre.
After the dumbest changes ever in the Blu-ray edition of Star Wars, it's nice to know that George Lucas and his cronies can approve something as cool as this—unless this means that they would change the sandcrawler from rusty metal to shiny glass in a future special edition of Star Wars. That will actually make me go to California and tear down the Skywalker Ranch with a M1 Abrams tank.
In fact, this may very well be the first cool idea to come out of Lucas and Co. since Return of the Jedi in 1983. Not that Return of the Jedi was that cool. Only half of it is cool. You know, the half in which there are no fucking Ewoks.
G/O Media may get a commission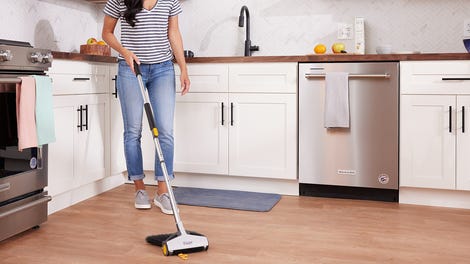 BOGO 50% Off
Flippr - BOGO 50% Off
The complex is now being built in Fusionopolis and it will be completed by late 2012. [Aedas and Lucasfilm via Inhabitat]