Director J.A. Bayona isn't yet a household name, but don't expect that to last much longer. He was the first person to cast Tom Holland, our new Spider-Man, in a leading role. His next film is the sequel to Jurassic World. And his new movie, A Monster Calls, opens wide on Friday.
Based on the novel of the same name by Patrick Ness, A Monster Calls is about a young boy named Conor (Lewis MacDougall) whose mother (Rogue One's Felicity Jones) is dying. To help him deal with the grief, he's visited by a giant monster (Liam Neeson) who teaches him the power of story. Characters played by Sigourney Weaver and Toby Kebbell also factor in.
"It's a movie about how we need to find a truth and express a truth," Bayona told io9. "And how we need fantasy to understand reality."
To create that mix of fantasy and reality, Bayona didn't just use computer graphics, the industry standard. Instead, A Monster Calls also uses all types of animation to depict the various stories the monster tells Conor. It not only helps distinguish the scenes in the movie, but also gives the film a very distinct look.
"It's a movie with so many different subjects," Bayona said. "Stories inside the story that have different levels of reality and fantasy seen through the eyes of a kid who doesn't have the whole story. I thought that putting real actors and stories inside another story would be distracting. So, from the very first moment, I knew I didn't want to see actors. And then it came to my mind that it had to be through animation."
G/O Media may get a commission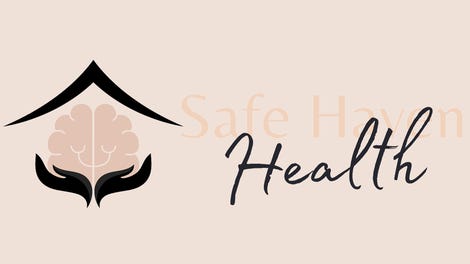 Addiction counseling
Safe Haven Health
Meanwhile, computer graphics were used to bring the titular monster—a massive tree shaped character—to life. But that had its own problems, as Bayona realized during pre-production.
"We did 200 designs [of the tree monster]," Bayona said. "And you get to the conclusion that if you want a man who looks like a tree, you will have the Ents. And if you do a tree that looks like a man, we have Groot."
Bayona had a full-sized model of the monster on set, for MacDougall to interact with, but they couldn't get it to move believably. To do that he hired Neeson for his voice and to do performance capture. And that was where the answer to the Treebeard/Groot problem was. The director found, the more human you made the face, the more unique and special the monster character could be. "If you go too far away from a human face, then there's a moment where you cannot keep the performance," he said. "So, we had that inspiration."
The director found lots of inspiration in his own childhood as well, especially in stories he was attracted to growing up. Stories that changed his perspective on life, much like the ones the monster tells Conor.
"I remember a lot of movies told through the eyes of kids," Bayona said. "Movies that, sometimes, were not for kids, but, the fact that they were told through the eyes of kids made them feel very close. And I love those movies. Even though most of the time I didn't understand what these films were about." He cites The Tin Drum, Fanny & Alexander and Spirit of the Beehive as examples.
And yes, A Monster Calls is a tearjerker. All that animation and technology is in service of a story about the very human reality of death. Because of that, more than deciding on animation or nailing the look of the monster, building the film's emotions in just the right way was the most difficult thing about making the film.
"We spent more time trying to find the right architecture than the tone for the overall film," Bayona said. "It was very challenging, passing from one scene with a mother and a kid that's very diplomatic, then to make animations with fairytale characters. The whole film is such a rich and varied parcel."
But it works. And because of A Monster Calls, J.A. Bayona is another step closer to becoming a household name.
A Monster Calls opens Friday everywhere.