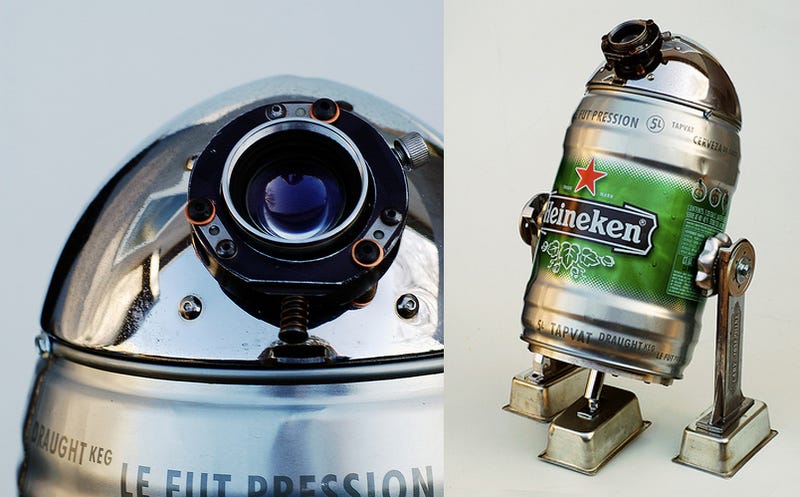 Believe it or not, yesterday I learnt there are people who don't like beer. However, I'm sure they won't be able to resist the charm of Beer2-D3, which is as cute as B3-3R.
Artist Paul Loughridge made this 16-inch tall astrokeg using a 4.7 liter beer keg and the following elements:
Head - 1945 chrome BLC utility light shell.
Eye - vintage movie camera lens w/adjustable spring-loaded aluminum casing.
Legs - propane tank valve handles, brass spacers, drilled-out washers, pair of aluminum Lady Josephine shoe butler (wall-mounted shoe shine holders).
Feet/base - 3 mini bread loaf pans, lamp hardware and a 1/2″ precision drilled aluminum base plate.
+assorted nuts, bolts, screws and, of course - lockwashers!
Head to Bonnie Burton's interview with Paul for more details about his cool artwork. [Star Wars Blog]