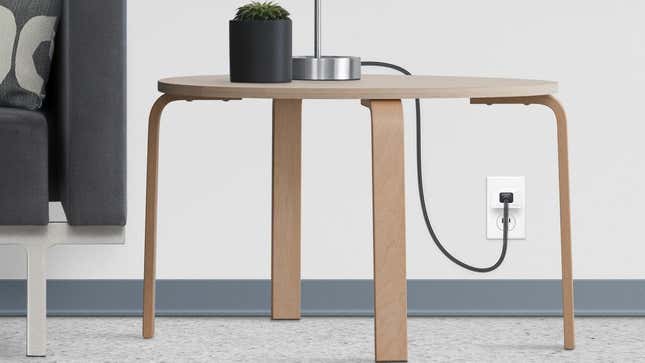 One of the most popular brands for smart home tech, Belkin's Wemo, is officially pausing development of Matter devices. What was supposed to be a revolution in interconnectivity and ease of access has now lost one of its biggest contributors.

How to Hide Your Sensitive Images in Google Photos
Belkin's VP of communications, Jen Wei, told The Verge Thursday that while Matter will have a "significantly positive impact" on the smart home industry, the company decided it would "take a step back" from allowing access to Matter for its future devices. Matter was supposed to allow users with many internet-connected home devices from different brands to more easily sync them together, allowing for easier set up, management, and security.
Created by the industry group Connectivity Standards Alliance, Matter essentially allows for a wifi, Bluetooth LE, and Thread specification and SDK, allowing for quick and easy adoption across brands. Matter originally had an expected release date of summer of 2021, but delay upon delay led to a winter 2022 debut.
Still, the hope was that no matter a device's origin, whether it was from Google, Amazon, Apple, Samsung, Signify, or Wemo, setting up new devices in a connected home would be easy. Google has been promoting the standard, and in December, the company started allowing users to pair their Android and Nest devices with Matter.
Gizmodo reached out to Belkin, but we did not immediately hear back. Wei told the Verge Wemo is holding off on making Matter devices until the company can find a way to "differentiate" its devices from others in the market. A few Wemo devices already use Thread, such as its popular (and personal Gizmodo favorite) smart plug product. Belkin had promised last year it would update its switches, dimmers, and smart plug devices once Matter was in place, but there's little hope for any new Belkin Matter updates incoming.
There were 280 other companies signed on for the Matter standard, and with major tech companies like Google apparently gung-ho on interconnectivity, it's hard to say how big a blow Belkin's decision will be. Gizmodo reached out to the CSA for comment, and we will update the story when we hear more.
Of course, there was always going to be a long road before we saw the majority of these smart home devices become fully interconnected. Many legacy devices remain incompatible with Matter, and in the year it took the CSA to fully release the standard, the industry was evidently growing restless. It may take some time before we learn how many other companies are also not willing to play ball, and would rather play catch with themselves.
Update 3/17/2023 at 9:17 AM:

In an email to Gizmodo, a CSA spokesperson said there are more than 300 companies and 750 products certified with matter. The group did not directly address Belkin dropping Matter, but said "We continue to see new products coming to market every week and look forward to an exciting path forward for Matter and the smart home."