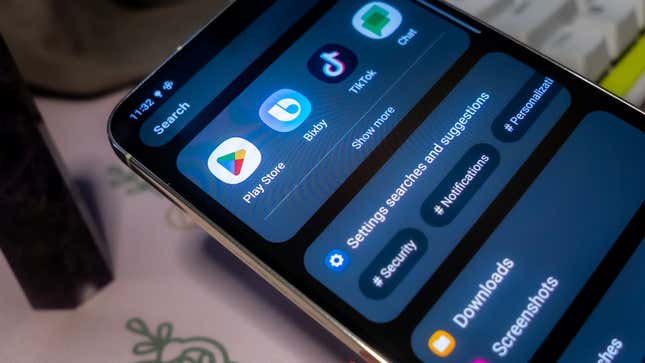 Bixby Text Call is one of the more exciting parts of the Galaxy S23 series, allowing users to type messages that are converted to speech for phone calls. Unfortunately, it wasn't live when I reviewed the Galaxy S23 Ultra. But Samsung now says a Bixby update will be available for Samsung Galaxy users this month, and offered more details on what it will do.
Hey Google, Where Did My Watch's Battery Life Go?
Bixby Text Call, bundled as a part of One UI 5.1, helps you answer calls without talking to anyone. When your phone starts ringing, you'll see an option to type out a message to send instead. It doesn't send a text, however. Instead, Bixby—the digital assistant that's like the Google Assistant, but not—will convert your text to an artificial voice and dictate the message as it answers the call.
Even cooler: It'll do it sounding like you. You can use the Bixby Voice Creator to record several sentences of your voice, and then Bixby will analyze it to "create an AI generated copy" right down to the tone. Samsung says it also plans to make the generated voice compatible with other Samsung apps "beyond phone calls."
If this all sounds cool, that's because it is, though it can also be very creepy. There are already services from Microsoft and Amazon that offer a similar kind of AI generation. Microsoft's version is a simple text-to-speech ability built on VALL-E, and it can recreate even emotional tones, while Amazon wants to make you feel like your loved ones are still alive. The connecting thread through these AI-based features, from Samsung to Microsoft, is an overwhelming element of the uncanny valley, and it's a wonder if a Bixby feature that's supposed to talk to your friends, family, and colleagues on your behalf will have the same effect—will they even realize it's AI-generated?

G/O Media may get a commission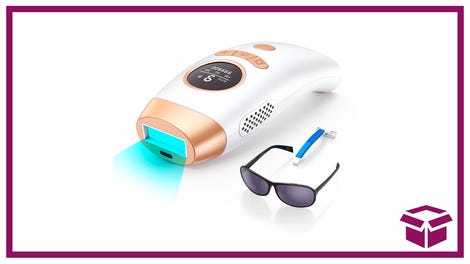 58% Off + Coupon
IPL Hair Removal Device
Unfortunately, this feature isn't available for my review devices yet, so I can't test how it works. (Nor has One UI 5.1 rolled out to me yet, so I still have no idea how to use Bixby Text Call outside of the initial demo that Samsung showed me.) For now, it's only available to Korean users.
Bixby Text Call, sans the voice generation feature, is rolling out to English speakers on the Galaxy S23 series sometime this month, along with other improvements. It will include better continuity for the voice assistant and more feature parity with the Google Assistant, like the ability to launch a workout through Samsung Health hands-free. Bixby can also run "key commands" without being connected to the internet, like setting a timer and snapping a screenshot—all things the Google Assistant can already do.
If you're curious to see if you have the Bixby update, you can check on it within the settings inside the Bixby app. Under Settings, scroll down to About Bixby, then click through to see if an update is waiting. You can also check manually through Samsung's Galaxy store.