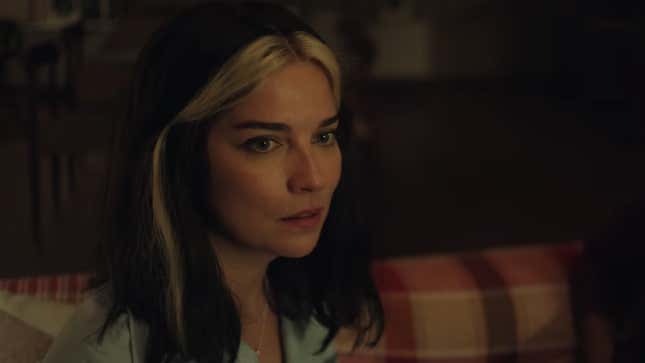 Artificial intelligence being responsible for 4,000 job cuts last month certainly sounds like the beginning of a Black Mirror episode. Luckily for him, showrunner Charlie Brooker's job appears to be safe, at least according to the man himself. Brooker says he used OpenAI's ChatGPT to write an episode of Black Mirror ahead of the show's sixth season, but dubbed it "shit."

Brooker revealed in an interview with Empire that he's played around with ChatGPT for his own work in writing television, but the results were—unsurprisingly—disappointing.
"I've toyed around with ChatGPT a bit. The first thing I did was type 'generate Black Mirror episode' and it comes up with something that, at first glance, reads plausibly, but on second glance, is shit," the dystopian sci-fi auteur told Empire. "Because all it's done is look up all the synopses of Black Mirror episodes, and sort of mush them together. Then if you dig a bit more deeply you go, 'Oh, there's not actually any real original thought here.' It's [1970s impressionist] Mike Yarwood — there's a topical reference.
While his experiments with generating an episode of Black Mirror with AI might have been deemed a failure, Brooker told the outlet that it did point out some of his writing clichés.
"I was aware that I had written lots of episodes where someone goes 'Oh, I was inside a computer the whole time!'," he said. "So I thought, 'I'm just going to chuck out any sense of what I think a Black Mirror episode is.' There's no point in having an anthology show if you can't break your own rules. Just a sort of nice, cold glass of water in the face."
As evidenced by Brooker's experiment, relying solely on AI to generate engaging material is a fool's errand. Artificial intelligence is actually really stupid, considering it can only repackage ideas that already exist, and using it solely to create content is a hilariously bad idea. Buzzfeed announced earlier this year that AI would be creating its iconic quizzes, and, as expected, the results were odd. At the same time, tech outlet CNET doubled down on its AI writer after the tech published dozens of articles that were riddled with errors.
Brooker's revelation is also part of a much wider reckoning in television, and its a key point of contention in the ongoing writer's strike, which has entered its second month. While the Writers Guild of America is protesting for greater residuals from streaming services and championing to cut Netflix executive pay bonuses, the labor union is also fighting against the tide of an AI revolution. While Brooker and the WGA both recognize that AI could be a tool for creating better television, the latter wants to make it clear to studios that it has no place as a complete and total replacement to human writers.
Want to know more about AI, chatbots, and the future of machine learning? Check out our full coverage of artificial intelligence, or browse our guides to The Best Free AI Art Generators, The Best ChatGPT Alternatives, and Everything We Know About OpenAI's ChatGPT.