Update 11:15 a.m. ET: NASA and Boeing officials shared more details about the anomaly at a press conference this morning, which opened with NASA Administrator Jim Bridenstine saying, "This is in fact why we test."
As he and his colleagues explained, it's still too early to be sure, but the problem appears to be related to a software automation glitch. During separation from the Atlas V rocket, for reasons that aren't yet clear, Starliner switched to the wrong clock. By not having the correct time, Starliner mistakenly believed it needed to perform an orbital insertion burn. Accordingly, the spacecraft "tried to maintain a control that it wouldn't normally have done," and it burned excessive fuel as a result, said Bridenstine. This forced the flight team to rule out the planned docking with the ISS.
The NASA chief noted that, had a crew been on board, they would have been safe and capable of operating the vehicle themselves. Perhaps ironically, it was the lack of human control that resulted in the error, showing the limitations of uncrewed testing.
"Had we been on board, we could've given the flight team more options," said NASA astronaut Mike Fincke at the press conference. His colleague NASA astronaut Nicole Mann agreed, saying astronauts could have taken manual control of the thrusters or performed a de-orbit, among many other tasks. "That's our job—that's what we're trained to do," she said, adding: "We don't have any safety concerns."
When Starliner went off the rails, the flight team attempted to send backup commands to the spacecraft using the Tracking and Data Relay Satellite System (TDRSS). But, "we were between TDRSS satellites," said Bridenstine, which made a link impossible. At the press conference, Jim Chilton, senior vice president of the Space and Launch division of Boeing Defense, Space & Security (BDS), said, "We found ourselves in a place where it was hard to get that link in."
G/O Media may get a commission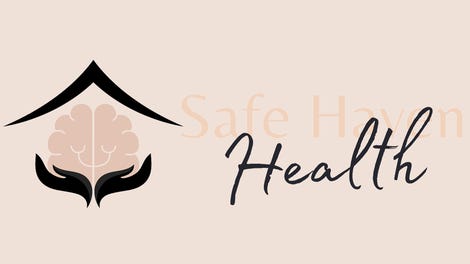 Addiction counseling
Safe Haven Health
Bridenstine said it was premature to know if this setback would delay a future Starliner crewed mission to the ISS, but he made it clear that the successful docking of an uncrewed spacecraft is not a requirement for moving forward. The Space Shuttle missions, he said, involved crews that had to dock with various spacecraft for the very first time. This is a strong hint that the mission will move forward without much delay and that a crewed mission aboard Starliner is still very much in the cards.
Indeed, it appears that everything else went right with this mission, from the performance of the Atlas V rocket to the performance of Starliner itself, software glitch notwithstanding. The crew cabin, though empty, is operating as planned, according to the NASA and Boeing officials.
That said, this test mission is not over. Later today, the spacecraft will make a series of burns to raise its orbit higher, and it's expected to make an atmospheric re-entry in about 48 hours, landing at White Sands Space Harbor in New Mexico.
The original article appears below.
Early Friday morning, Boeing launched its uncrewed CST-100 Starliner from Cape Canaveral in Florida, but the spacecraft experienced an "off-nominal" orbital insertion that will prevent it from rendezvousing with the International Space Station. It's a disappointing setback to Boeing's aspirations to eventually deliver astronauts to the ISS on behalf of NASA.
All seemed well at first, as the uncrewed CST-100 Starliner departed Cape Canaveral this morning atop an Atlas V rocket, blasting off at 6:36 a.m. ET. Around 30 minutes into the launch, however, it became clear that the spacecraft did not reach its intended orbit, and it won't be able to rendezvous with the International Space Station as planned due to lack of fuel, according to NASA chief Jim Bridenstine.
As Bridenstine explained in a series of tweets, Starliner experienced a "Mission Elapsed Time" anomaly, which made the spacecraft believe "it was in an orbital insertion burn, when it was not." As a result, Starliner burned more fuel than it was supposed to, which will now prevent it from meeting up with the ISS. That said, Starliner is currently in a "safe and stable configuration," according to a Boeing press release.
Jonathan McDowell, an astronomer at the Harvard-Smithsonian Center for Astrophysics, shared some insight into the incident in a tweet, saying the anomaly wouldn't have posed a risk to human life.
This is definitely discouraging news. Boeing's CST-100 Starliner is part of NASA's Commercial Crew Development program, which is seeking to restore America's ability to independently deliver astronauts to space—something the U.S. hasn't been able to do since the retirement of the Space Shuttle program in 2011. Had this mission gone well, Boeing and NASA could have proceeded toward the next step, namely a crewed launch early next year. It's unclear how today's setback might influence that timeline.
NASA will be holding a press conference at 9:30 a.m. today, at which time we'll learn more about this incident. We will update this post accordingly, so stay tuned.