The London Fog, one of the attractions of London in the early 20th century, was actually a deadly smog. It covered the city for 90 days a year. Here are incredible images of this beautiful but menacing haze.
In the 1950s the "fog" became stronger than ever. The worst days were known as The Great Smog of '52 or Big Smoke, and lasted for only five days between 5th and 9th of December 1952. But the thick yellow fog caused the death of 12,000 people, according to research done in 2004. The Clean Air Act was approved by some countries, but air pollution is still a serious problem.
G/O Media may get a commission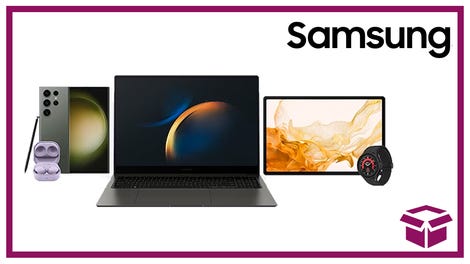 24 hour deals
Discover Samsung - Daily Deal
The picture above is from vintag.es.
St. Pancras Railway Station, July 1907
(Photo by Topical Press Agency/Getty Images)
Fog at Ludgate Circus, London, November 1922
(Photo by Topical Press Agency/Getty Images)
Fog lamps at Westminster, 1927
(Photo by Topical Press Agency/Getty Images)
Roof-cleaning men on the roof of Cannon Street Station, March 1931
(Photo by Fox Photos/Stringer/Getty Images)
An AA patrolman directs a motorcyclist who has lost his way, November 1932
(Photo by Topical Press Agency/Getty Images)
The iconic Battersea Power Station fills the air with smoke, 1937
(Photo by Fox Photos/Getty Images)
Thick fog at Hyde Park Corner, London, October 1938
(Photo by Fox Photos/Stringer)
The animation short 'Modern Guide to Health', 1947
Two policemen are watching London's 64 ft high Christmas tree, a gift from Norway in Trafalgar Square, December 1948
(Photo by Warburton/Topical Press Agency/Getty Images)
A factory in East London during thick fog, 1952
(via Sazua)
The Great Smog
A tugboat on the Thames near the iconic Tower Bridge during the Great Smog of '52, December 1952
(Photo by Fox Photos/Hulton Archive/Getty Images)
Traffic jam
(via vintag.es)
A London policeman is trying to direct traffic using flares
(via Proud Country)
The Shaftesbury Memorial Fountain on Picadilly Circus and the entry of an underground station
(via vintag.es)
A London double decker on Fleet Street, 6th December 1952
(Photo by Edward Miller/Keystone/Hulton Archive/Getty Images)
Vertigo
(via Imgur)
A loving couple
(via Sky News/Google+)
Royal Guards at Buckingham Palace
(via vintag.es)
Reduced visibility as its best
(via Another Nickel in The Machine)
Model Julie Harrison
(via Another Nickel In The Machine)
The Great Rejuvenator
(via Imgur)
Buy a Smog Protector!, January 1953
(via The Christian Science Monitor)
A discoloured air filter after only one night's use, November 24, 1954
(Photo by John Pratt/Keystone Features/Getty Images)
Clean Air Act of 1956, the response to the Great Smog
(via news.163.com)
Children and their moms are crossing the street in Stretford, Manchaster, November 1958
(via Out Of Focus)
Liverpool Street Station, London, 29th January 1959
(Photo by Edward Miller/Keystone/Hulton Archive/Getty Images)
Policeman in a smog mask, 1962
(via vintag.es)
A heavy fog descends on Christmas shoppers in London's Regent Street, 1964
(Photo by Peter King/Fox Photos/Getty Images)