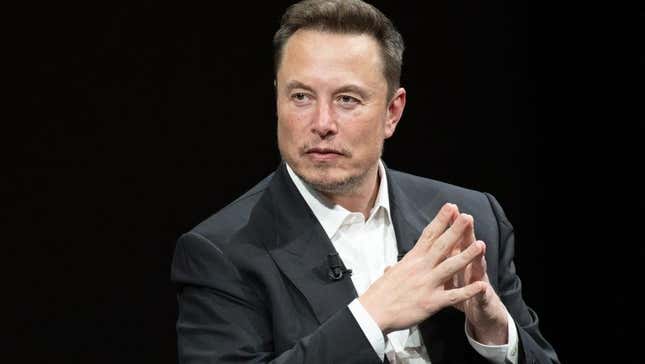 Elon Musk said his social network will livestream his cage match with Mark Zuckerberg in a post on Sunday. Musk challenged Zuckerberg to the fight in late June, and the Meta CEO called his bluff.
Is Threads a Threat to Twitter? | Future Tech
"Zuck v Musk fight will be live-streamed on X," Musk wrote. "All proceeds will go to charity for veterans." Musk rebranded Twitter, which he purchased for $44 billion last year, as X last month.
Zuckerberg questioned Musk's announcement, writing in a post on his Twitter clone Threads: "Shouldn't we use a more reliable platform that can actually raise money for charity?"
Despite Musk's claims that people will be able to watch the fight live, he has still yet to set a date, something Zuckerberg was quick to point out in a separate Threads post. "I'm ready today. I suggested Aug 26 when he first challenged, but he hasn't confirmed. Not holding my breath," he wrote. "I love this sport and will continue competing with people who train no matter what happens here," he added.
Musk previously claimed in a tweet that he's "lifting weights throughout the day, preparing for the fight." He said that he brings his weights to work because his schedule doesn't permit him to work out.
However, Musk appears poised to back out of the cage match, announcing on Sunday that he may need an MRI of his neck and back and potential surgery before he can compete against Zuckerberg. He has previously commented on neck and back injuries in 2022 that he said he sustained from a fight with a sumo wrestler, saying he had smashed his c5 and c6 disc. His newest supposed injury comes only days after he posted a video of him lifting 45-pound weights while testing his products, although he didn't specify what those products were.
This news may not come as a surprise to Zuckerberg, who said last month that he was "not sure if [the fight] would come together." Yet the Meta CEO has continued to train with Lex Fridman, a computer scientist accomplished in Brazilian Jiu-Jitsu, and UFC champion George St-Pierre. Since agreeing to the fight, Zuckerberg advanced to a blue belt in jiu-jitsu and has added an octagon ring to his backyard, much to the chagrin of his wife.
UFC president Dana White told TMZ last month that if the fight moves forward, he would assist with producing the event, even though the cage match wouldn't be directly affiliated with the UFC. He said he would charge upwards of $100 per person, $20 more than the standard UFC ticket of $80 per person. "It would break all pay-per-view records," White told the outlet. "These guys would raise, you know, hundreds of millions of dollars for charity and, you know, you don't have to be a big fight fan to be interested in this fight. Everybody would want to see it."