The leading surveillance agency in Canada monitors millions of downloads made across the Internet, in what The Intercept calls "a dragnet search to identify extremists."
The news was revealed jointly by CBC New and The Intercept. The pair has discovered within top-secret documents that the Communications Security Establishment—Canada's version of the NSA—"taps into Internet cables and analyzes records of up to 15 million downloads daily from popular websites commonly used to share videos, photographs, music, and other files."
The initiative, which goes by the code name LEVITATION, is the first example from the leaked Snowden files to show that Canada launches its own global surveillance programs.
In a leaked (top-secret) PowerPoint presentation, from 2012, the Communications Security Establishment explains how it monitors and stores details about downloads and uploads made via 102 different file-sharing websites. They include RapidShare, SendSpace, and the now un-operational MegaUpload. The document explains that the Establishment finds 350 "interesting download events" each month—representing just 0.0001 per cent of the total collected data.
Indeed, there's even a joke in the presentation about how the system used to monitor downloads gets clogged with downloads of Glee.
G/O Media may get a commission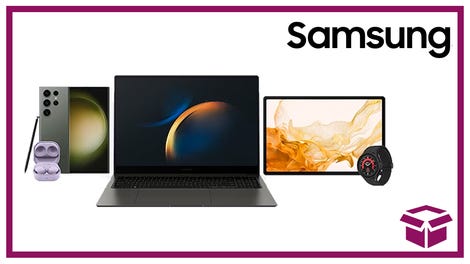 24 hour deals
Discover Samsung - Daily Deal
The Establishment claims that the surveillance is an attempt to sift through online transfers to find data that could be related to terrorism—like hostage videos and bomb-making tutorials. Clearly, though, it also collects rather a lot of information that isn entirely connected to such pursuits.
The systems used as part of LEVITATION apparently do not require cooperation from file-sharing sites, instead obtaining the data directly from tapped internet cables. These allow it to pin-point downloads to specific IP addresses, in turn allowing it to identify "suspicious" users. Those users are then investigated further, with the Establishment probing repositories of intercepted Internet data shared with it by the NSA and British GCHQ.
In 2012, the Establishment had a list of 2,200 files that put downloaders on a watch list. In the last two years many file sharing sites have toughened their security—and RapidShare and SendSpace have in fact stymied the spies in the process—but many remain susceptible to the taps.
And, we suspect, the Establishment remains eager to see what we're all downloading. [The Intercept]