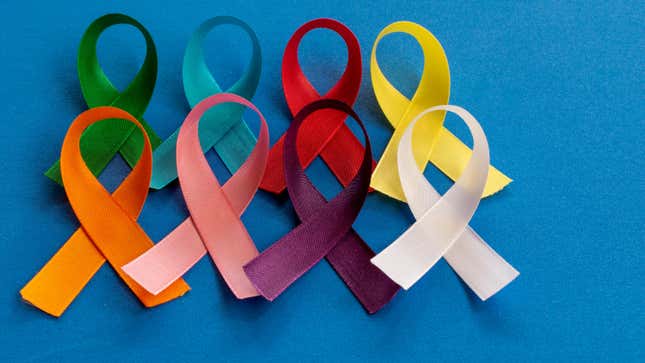 Cancer cases and deaths in younger people have substantially increased globally over time, new research out this week has found. The study shows that the reported incidence of cancer in people under the age of 50 has climbed between 1990 to 2019. The authors say that dietary and lifestyle habits such as smoking and alcohol use are likely the biggest risk factors responsible for this rise.
Meet Microsoft's New Surface Laptops
The research was conducted by scientists from China, the UK, and Sweden. The team looked at data from the Global Burden of Disease (GBD) study, a long-running project that tries to track the worldwide harm caused by many health conditions and illnesses, including cancer. They specifically focused on early-onset cancer, defined as cancer diagnosed between the ages of 14 to 50. They compared the latest GBD data from 2019 to data from 1990.
The researchers found that the global incidence of early-onset cancer had increased by 79.1% between 1990 to 2019. The number of early-onset cancer deaths also rose by 27.7%. The highest levels of death and disability in 2019 were seen with breast, tracheal, bronchus and lung, stomach and colorectal cancers, while the fastest increases in cases were seen with nasopharyngeal and prostate cancer. The team's findings were published Tuesday in the BMJ Global Health.
Other research has suggested that cancer is becoming more common among younger people, but the authors say theirs is the first attempt to quantify these trends on a global scale. While early-onset cancer seems to be on the rise everywhere, this increase was pronounced in countries considered relatively well-off (measuring high-middle to middle on a scale of their development, which includes factors like average income). These early cancer cases were also most common in people in their 40s.
There are known genetic mutations that can raise the risk of certain cancers. But the authors say that much of this increase is tied to people's lifestyles. Access to medical care and preventative services like screening might also explain some of the regional differences between countries.
"Dietary risk factors (diet high in red meat, low in fruits, high in sodium and low in milk, etc), alcohol consumption and tobacco use are the main risk factors underlying early-onset cancers," they wrote.
The good news is that cancer has become more survivable over time, especially in places like the U.S. And scientists are continuing to develop new treatments for forms of cancer once considered incurable. But without widespread changes in how we try to prevent cancer, it's likely early-onset cancer will continue to become a more frequent problem, the authors warn. Their projections suggest that the global number of incidences and deaths of early-onset cancer will increase by 31% and 21% in 2030, respectively.
"Encouraging a healthy lifestyle could reduce early-onset cancer disease burden," they wrote.