Hot on the heels of HBO announcing a standalone streaming option, CBS just debuted its own subscription streaming service... and it is possibly the worst streaming TV deal out there.
CBS is offering access to the current seasons of 15 primetime shows, full past seasons of 8 popular shows, some seasons of "CBS Classics" like CSI: Miami, access to live events, and the ability to stream Big Brother 24/7.
This is such a bad deal in so many ways. Unlike HBO, you don't need a subscription to CBS, so you'd be paying for content you could get for free anyways. Football is not included in the live events. You can watch some of these programs on Amazon Prime and Netflix, and even if you can't, it some cases it still makes more sense to access them another way. Say you love The Good Wife but aren't that into other CBS programming (like me). It's cheaper to just buy a season pass on iTunes for $45 than it is to shuck out $72 a year for this streaming service and try really hard to care about NCIS.
And while the CBS Classics options don't have ads, the current shows do, meaning you'll have to sit through the same stuff you'd see on TV.
Sorry, DiNozzo, but there are very few people who this deal will appeal to, and most of them are my grandma.
G/O Media may get a commission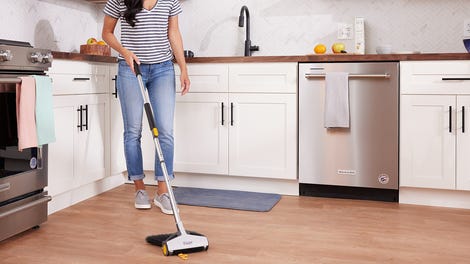 BOGO 50% Off
Flippr - BOGO 50% Off
The most interesting thing about this service isn't what it is offering, but what it could mean for Showtime, which is owned by CBS. This may be a test balloon to see how the company handles streaming. And Showtime would actually make sense to offer as a standalone streaming service, since it requires a subscription that costs an additional fee on your cable bill. We have to pay for shows like Homeland no matter what device we watch Carrie Matheson ugly-cry on, so paying for a streaming option would be a logical alternative to paying for the channel through cable.