In December, Facebook launched Messenger Kids, a new messaging service for children as young as six. Now, a bunch of advocacy groups are urging Mark Zuckerberg to discontinue the app.

The Campaign for a Commercial-Free Childhood sent a letter to Zuckerberg on Tuesday, arguing that social media is detrimental to the development and well-being of younger children. The letter, signed by nearly 100 child health advocates, cites multiple studies connecting social media use and screen time with depression, negative body image, sleep deprivation, and an increase in stress. Aside from the developmental detriment social media may have on young children, there are also privacy implications to consider. Children are now depending on Facebook—which has a screwy history of moderating content—to deal with harassment and inappropriate content. "Messenger Kids is not responding to a need – it is creating one," the letter states.
According to app data company App Annie, Messenger Kids ranked 36th on Apple's App Store charts for "Kids Apps" in the US as of yesterday. And it was ranked fifth among "9-11 Kids Apps" in the US on iOS. While Messenger Kids is not nearly as popular as Facebook's regular Messenger app, these rankings show that the app is getting some attention.
"Since we launched in December we've heard from parents around the country that Messenger Kids has helped them stay in touch with their children and has enabled their children to stay in touch with family members near and far," Facebook said in a statement to WIRED in response to the letter. "For example, we've heard stories of parents working night shifts being able read bedtime stories to their children, and moms who travel for work getting daily updates from their kids while they're away."
Tuesday's letter isn't the first time Facebook has been criticized for poisoning the minds of its users. Facebook's first president, Sean Parker, last year said of the social network: "God only knows what it's doing to our children's brains." Also last year, former vice president of user growth Chamath Palihapitiya said he believed "we have created tools that are ripping apart the social fabric of how society works." He later walked back his comments by noting that Facebook is trying to do better.

G/O Media may get a commission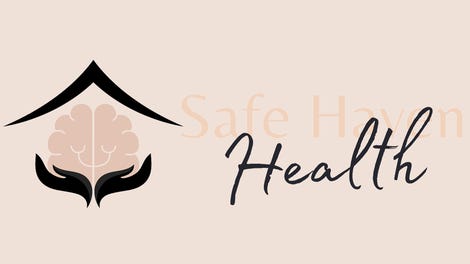 Addiction counseling
Safe Haven Health
In an effort to do better, Facebook announced in December that it is working with experts and investing in research to determine if time spent on social media is bad for us. Conveniently for Facebook, there is now a letter with 97 experts and advocates who have a response to that nagging question.
"Doing better is leaving younger children alone and allowing them to develop without the pressures that come with social media use," the letter states. "Raising children in our new digital age is difficult enough. We ask that you do not use Facebook's enormous reach and influence to make it even harder. Please make a strong statement that Facebook is committed to the wellbeing of children and society by pulling the plug on Messenger Kids."
We have reached out to Facebook and will update this story if we hear back.
Update: The Campaign for a Commercial-Free Childhood offered the following comment.
Will Facebook listen? I think we're at a pivotal moment where there is increasing concern about the role that the big tech companies are having in shaping our children, our families, our society and democracy. Getting rid of an app that habituates young children into using social media seems like a good first step for Mark Zuckerberg to make good on his pledge to "do better."